Indiana's attorney general is at the center of a sexual discrimination lawsuit.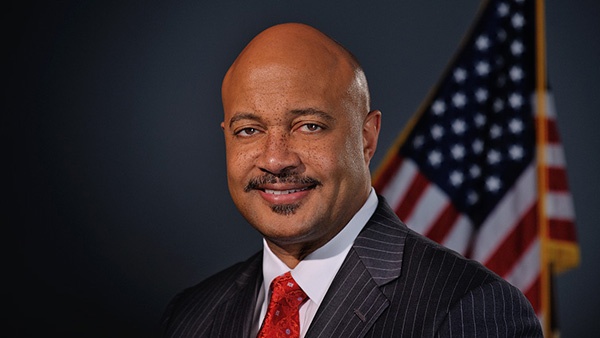 Indiana Attorney General Curtis Hill
(Indianapolis, Ind.) - New details are emerging about a lawsuit accusing Indiana Attorney General Curtis Hill of harassing four women.
New court documents show one of the women reported that an unnamed House Democratic lawmaker also made inappropriate advances on her.
The new filing also shows that House leaders approached the four women at work after the lawsuit had already been filed to try to get more details about the allegations.
The suit was filed in June against both Hill and the state of Indiana, claiming sexual harassment, gender discrimination and retaliation.
RELATED STORIES:
Outside Attorney Will Represent AG Hill In Groping Suit
Disciplinary Hearing Scheduled For Indiana AG Hill; Report Questions Staff Raises
Complaint Against Indiana Attorney General Filed With Supreme Court
Statehouse Leaders Don't Expect To Impeach AG Hill
State Rep., Three Other Women Plan To Sue Indiana AG Curtis Hill
Special Prosecutor Won't Charge Ind. AG Hill; Says Groping Allegations Too Difficult To Prove
AG Curtis Hill Investigation Gets Special Prosecutor
AG Hill Ups Game Against Groping Allegations
Curtis Hill Challenges Special Investigation Into Sexual Harassment Claims
GOP Legislative Assistant Comes Forward As Third Victim Of Curtis Hill's Alleged Harassment
AG Hill Unapologetic Amid Sexual Harassment Accusations
Attorney General To Speak On Groping Allegations Monday
Governor, Other Top Republicans Ask Attorney General To Resign
Indy Star: Attorney General Accused Of Touching 4 Women Inappropriately