Two of the four alleged victims area speaking out.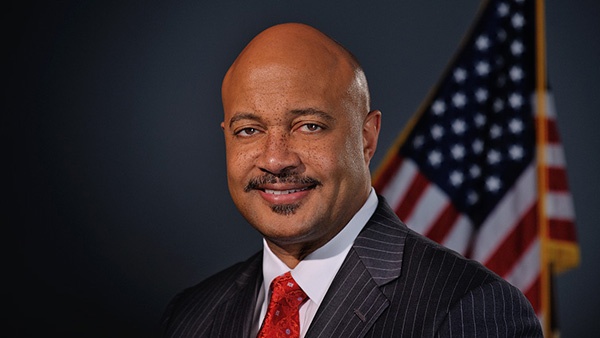 Indiana Attorney General Curtis Hill
(Indianapolis, Ind.) – Indiana Attorney General Curtis Hill is expected to make a public statement about groping allegations made against him.
Last week, The Indianapolis Star published a story about the allegations made in an eight-page confidential memo detailing the allegations. Four women claimed Hill inappropriately touched them at a gathering at an Indianapolis bar on the final night of the 2018 legislative session.
He is set to speak at 10:00 a.m. Monday at his statehouse office.
The statement follows resignation calls from Governor Eric Holcomb, House Speaker Brian Bosma, Senate President Pro Tem David Long, and many other Republican and Democratic lawmakers.
In a statement issued Friday, Hill was defiant. He said he is not resigning as he stands falsely accused.
"The allegations against me are vicious and false. At no time did I ever grab or touch anyone inappropriately. The lack of fairness and the failure to recognize my constitutional rights are a complete travesty," Hill said.
"Elected officials have called for my resignation without affording me any due process or conducting an actual, fair and independent investigation."
Two of the four women who have accused Hill of groping made statements published by The Indianapolis Star over the weekend. One of them is State Rep. Mara Candelaria Reardon, a Democrat from Munster, who says Hill grabbed her buttocks.
"I am not anonymous," she wrote in the letter to the newspaper. "I am a wife, mother, business owner, and a State Representative. I am also a victim of sexual battery, perpetrated by Indiana Attorney General Curtis Hill."
The other is Gabrielle McLemore, communications director for the Indiana Senate Democrats, who said Hill cornered her and began rubbing her back.
"We should not have to deal with this, and people like Curtis Hill should not be allowed to continue to get away with it. I will no longer be silent," McLemore wrote.
On Saturday, dozens of protesters rallied for Hill's resignation Saturday outside the Indiana Statehouse.
RELATED STORIES:
Governor, Other Top Republicans Ask Attorney General To Resign
Indy Star: Attorney General Accused Of Touching 4 Women Inappropriately