Indiana Votes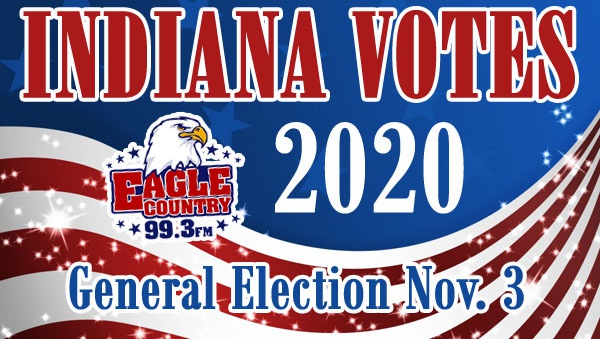 "Elections belong to the people. It's their decision. If they decide to turn their back on the fire and burn their behinds, then they will just have to sit on their blisters." ― Abraham Lincoln
Eagle Country 99.3 is southeastern Indiana's local election headquarters. We'll be updating our Indiana Votes 2020 webpage with information on elections in Dearborn, Ohio, Ripley and Switzerland counties during the November 3 general election.
Local voters should make it a point to check this page frequently for updated information. Election results will also be published here on election night as they are released by election officials in each county.
INDIANA (58% Reporting)
U.S. President
Joe Biden, Democrat - 660,217 (37.9%)
Donald Trump, Republican - 1,050,617 (60.3%)
United States Representative Sixth District
Jeannine L. Lake, Democrat - 68,590 (28%)
Tom Ferkinhoff, Libertarian - 8,726 (3.6%)
Greg Pence, Republican - 166,411 (68.3%)
Governor
Woodrow (Woody) Myers, Democrat (Lt. Governor Linda C. Lawson) - 481,651 (29.2%)
Donald G. Rainwater II, Libertarian (Lt. Governor William E. Henry) - 207,515 (12.6%)
Eric Holcomb, Republican (Lt. Governor Suzanne Crouch) - 962,158 (58.3%)
Attorney General
Jonathan Weinzapfel, Democrat - 39%
Todd Rokita, Republican - 61%
State Representative District 55
Cindy Ziemke, Republican
State Representative District 67
Randy Frye, Republican
State Representative District 68
Randy Lyness, Republican
State Senate District 42
Jean Leising, Republican
DEARBORN COUNTY (100% reporting)
Turnout: 25,585 total voters (11,037 early voters).
Judge of the Dearborn Superior Court, No. 1
Jonathan N. Cleary Republican - 22,763 (100%)
County Clerk
Gayle L Pennington, Republican - 22,519 (100%)
County Treasurer
Barb Kaffenberger-Scherzinger, Republican -22,669 (100%)
County Coroner
Cameron McCreary, Republican - 22,695 (100%)
County Surveyor
Dennis Kraus, Jr Republican - 22,705 (100%)
Commissioner District 1
Jim Thatcher, Republican - 7,821 (100%)
Commissioner District 2
Arthur Little, Republican - 7,744 (100%)
Council At-Large
Tim Doll, Republican - 18,427 (35.3%)
Allen W Goodman, Republican - 16,920 (32.4%)
Glenn Delbert Wright, Republican - 16,908 (32.4%)
Dillsboro Town Council Member, District 3
Doug Baker - 410 (100%)
Dillsboro Town Council Member, District 4
Richard Federmann - 414 (100%)
Lawrenceburg School Board Member - District 1
Regina Rybolt - 3,211 (49.7%)
Fayla Nanz - 3,255 (50.3%)
Lawrenceburg School Board Member - District 2
Robert Miller - 3,823 (100%)
South Dearborn Community School Board District 1
Daryl Cutter - 6,143 (100%)
South Dearborn Community School Board District 2
Kelli Gentrup-Pettit - 4,632 (40.2%)
Steven Hamlett - 4,161 (36.1%)
Karla Scott-Raab - 2,723 (23.6%)
South Dearborn Community School Board, District 3
James Daugherty - 4,045 (100%)
Sunman-Dearborn Community School Board, District 2
Robert Davis - 9,941 (100%)
Sunman-Dearborn Community School Board, District 3
Sara Hylton - 9,803 (100%)
Sunman-Dearborn Community School Board, District 7
James Graf - 10,031 (100%)
OHIO COUNTY (78% Reporting)
County Clerk
Jamie S Stegemiller Republican - 2,553 (100%)
County Treasurer
Melinda S Smith Republican - 2,534 (100%)
County Coroner
Rebecca A Jackson Republican - 2,534 (100%)
Commissioner District 2
Thomas H Baxter Republican - 2,507 (100%)
Commissioner District 3
Connie J Brown Republican - 2,555 (100%)
Council At-Large
Mark A. Guard, Democratic - 1,121 (20.1%)
Charles R Cleary Jr. ,Republican - 1,209 (21.7%)
Yvonne Walton, Republican - 1,620 (29.1%)
Tammy Elbright, Republican - 1,602 (28.8%)
Rising Sun-Ohio Co. Comm. School Board D2
Corey Potts - 2,172 (100%)
Rising Sun-Ohio Co. Community School Board D1
Renee Cole - 2,059 (100%)
Rising Sun-Ohio Co. Comm. School Board D3
Andrea Kirkpatrick - 2,006 (100%)
RIPLEY COUNTY (100% Reporting)
Turnout - 21,040 registered voters, 9,039 cast (42.9%)
Judge Ripley Superior Court
Jeff Sharp Republican - 8,002 (100%)
Judge Ripley Circuit Court, 80th Judicial Court
Ryan J. King Republican - 7,891 (100%)
County Clerk
Ginger J Bradford Republican - 7,799 (100%)
County Treasurer
Lisa Vestal Republican - 7,795 (100%)
Coroner
Jason Bailey Republican - 7,715 (100%)
Commissioner District 2
Chris Schmaltz Republican - 7,730 (100%)
Commissioner District 3
James (Kendall) Hankins Republican - 7.650 (100%)
Council At-Large
Cordelle Feuston Democratic - 1,129 (6%)
Paula Rasnick Independent - 2,028 (10.8%)
Katie Bailey Republican - 5,355 (28.7%)
Andrew Decker Republican - 5,509 (29.5%)
Peggy A Ehlers Republican - 4,596 (24.6%)
Holton Clerk-Treasurer
Angela Farrell Republican - 80 (100%)
Osgood Clerk-Treasurer
Tamara Wilhoit - 330 (100%)
Holton Council At-Large
Paul Hughes Republican - 53 (32.3%)
Phyllis Nightbert Republican - 60 (36.5%)
Andrew Stratton Republican - 51 (31.1%)
Osgood Council At-Large
Christopher Kuhn Republican - 328 (100%)
Versailles Council At-Large
Mike Daugherty Republican - 231 (54.2%
Roxanne Meyer Republican - 195 (45.7%)
Jac-Cen-Del At-Large
Cynthia Cindy Allen - 280 (18.8%)
Johnny Budd - 270 (18.1%)
Jay Gayheart - 293 (19.7%)
Travis Neal - 442 (29.7%)
Nancy Redelman - 200 (13.4%)
Jac-Cen-Del Osgood
Debbie Roberts - 1,154 (100%)
Milan School At Large
Doug Norman - 1,405 (100%)
Milan School Milan Town
Edward Amberger - 1,352 (100%)
Batesville School D3
Mike Baumer - 1,353 (39.5%)
Eric Fledderman - 1,097 (32%)
Jeremy Raver - 971 (28.3%)
D3 South Ripley School Board
Randel McIntosh - 800 (47.9%)
Amy Miller - 867 (52%)
D6 South Ripley School Board
Carol Holzer - 1,448 (100%)
D7 South Ripley School Board
Jeffrey Cornett - 1,205 (74.8%)
Shelba Wiley - 406 (25.2%)
D2 Sunman-Dearborn School Board
Robert Davis - 601 (100%)
D3 Sunman-Dearborn School Board
Sara Hylton - 610 (100%)
D7 Sunman-Dearborn School Board
James Graf - 628 (100%)
SWITZERLAND COUNTY
Circuit Court Judge
W. Gregory (Greg) Coy Democratic - 2,432 (100%)
County Recorder
Nancy J Barker Democratic - 1,539 (38.3%)
Dawn M Naylor Republican - 2,482 (61.7%)
County Treasurer
Gayle A Rayles Republican - 3,456 (100%)
County Coroner
Ashley E Mcalister Democratic - 1,128 (27.8%)
Clinton W Earls Republican - 2,934 (72.2%)
County Surveyor
Brian W Craig Democratic - 1,464 (35.9%)
Brian R Mcallister Republican - 2,610 (64.1%)
Commissioner District 1
Grant S Dean Republican - 3,242 (100%)
Commissioner District 2
Lane R Armstrong Democratic - 1,447 (35.9%)
Jerry D Monjar Republican - 2,582 (64.1%)
Council At-Large
Rachel A Schuler Democratic - 1,765 (16.8%)
Jason T Scudder Democratic - 938 (8.9%)
Mindy Ellegood-Turner Democratic - 1,028 (9.8%)
Lisa A Fisher Republican - 2,132 (20.3%)
Andy Haskell Republican - 2,351 (22.4%)
Randy Leap Republican - 2,285 (21.8%)
4-H for Everyone: Your place to belong!

Celebrate National 4-H Week by enrolling in 4-H beginning October 1st. Dearborn County 4-H is looking for youth and adults to join our 4-H family. 4-H is a Positive Youth Development program of Purdue Extension serving all youth grades K-12 and you don't need to live on a farm to participate! Youth participate in club activities, special interest or afterschool programming, 4-H camp and more. Families can choose their level of participation. 4-H participation builds leadership and other life skills youth need to be successful. Develops belonging independence, mastery and generosity, is hand on and family friendly! If you have questions about the 4-H program, please contact Liz Beiersdorfer, ebeiers@purdue.edu or call 812-926-1189.

at

Press Your Luck Christmas Party Fundraiser

Women Armed & Ready Presents Press Your Luck Christmas Party Fundraiser Sunday, December 5th @ 2pm at Laughery Valley FOP at 15717 Wilson Creek Rd., Lawrenceburg, IN 47025. RSVP by emailing: womenarmedandready@gmail.com. with Subject Line reading "Christmas 2021" Texas Hold 'Em Bingo Prizes Dinner, Non-Alcoholic Drinks, & Dessert Provided(You may BYOB)

at

Laughery Valley Fop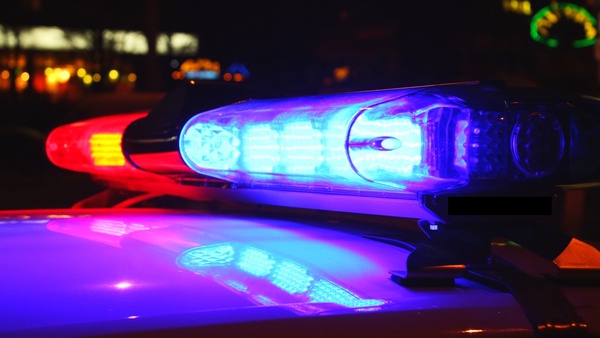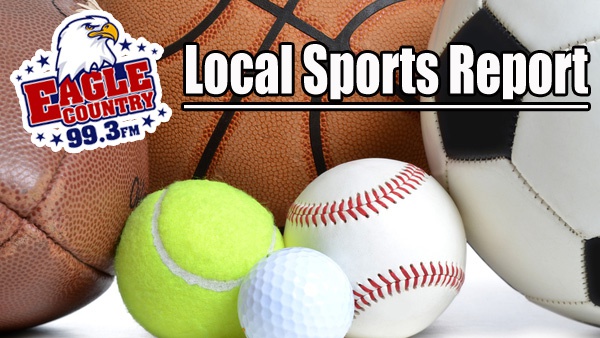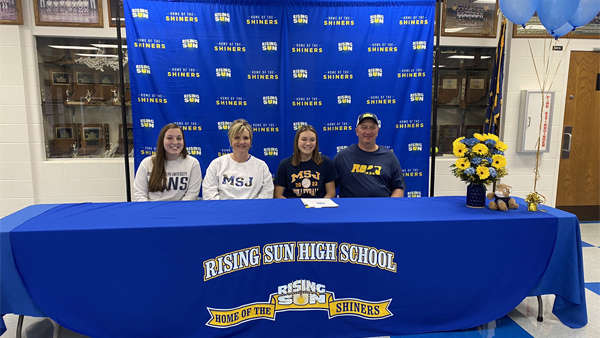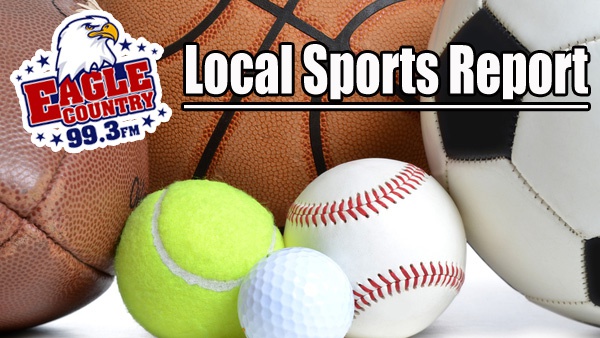 On Air