Area Jobs
Eagle Country 99.3 can help local businesses meet their workforce needs!
To place a job listing on our Area Jobs page or to utilize radio advertising to help you fill open positions, fill out the form below or email us today. An Eagle Country 99.3 marketing consultant will contact you shortly regarding payment. Area Jobs listings on this page cost $100 for 15 days or $175 for 30 days.
Your Comments
Posted on October 12th, 2018 12:38pm
Image upload:

Listing Title: LifeTime Resources Hiring Accountant
Business Name: LifeTime Resources
Website address to apply online or learn more: http://www.lifetime-resources.org
Job description, qualifications, etc.: Do you have a degree in accounting and love the thought of helping those in your community? If so, we may have the career for you. The local Area Agency on Agency (LifeTime Resources) in Dillsboro, Indiana is looking for an accountant who loves numbers, is a whiz at spreadsheets, and enjoys learning new processes. If you have a four year degree in accounting, or a two-year with considerable, related experience, please apply today.

DUTIES INCLUDE: Responsible for entering and processing journal entries and cash receipts; monitoring and reconciling bank accounts; completing claims, billings and draws; maintaining Excel spreadsheet reporting tools; preparing annual budgets; and preparing month-end financial reports. Backup for processing accounts payable, receivables, and payroll.

Job Type: Full-time

Job Location: Dillsboro, IN

Salary Range: $35,360 - $37,440

Education:
• Bachelors Degree in Accounting, preferred
• Associates Degree in Accounting, with considerable experience

Apply on-line through our website or send resume to LifeTime Resources, Attn: HR, 13091 Benedict Drive, Dillsboro, IN 47018. EOE www.lifetime-resources.org
Posted on September 25th, 2018 4:31pm
Image upload: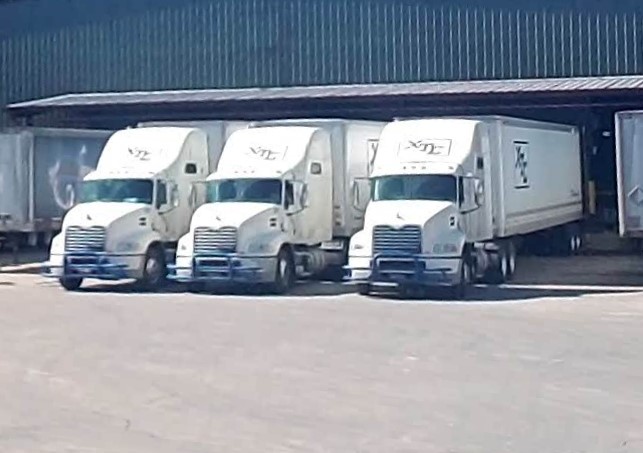 Listing Title: Do you want to start a very exciting career? Join us!
Business Name: XTL, Inc
Website address to apply online or learn more: http://www.xtlonline.com
Job description, qualifications, etc.: Are you an Indiana resident? Do you want a very lucrative career?

Must be over 21 years of age, have a clean driving history, and with time and effort, XTL can help you.

XTL will sponsor you and send you to Ivy Tech in Lawrenceburg, IN to obtain your CDL, Class A license! This is a tremendous opportunity for anyone that wants to NEVER be out of work again! We will also pay you while you get one-on-one training, after you pass the Class A CLD test!

Call Teresa Oswalt at 812-290-2017 ext. 160 or email toswalt@xtlonline.com for more information!

This is an opportunity that will change your life forever. Drivers earn over $50,000 a year. Our average driver makes $78,000 a year.
Posted on September 24th, 2018 9:53am
Image upload:

Listing Title: ACCEPTING APPLICATIONS FOR FULL-TIME LABORER
Business Name: LAWRENCEBURG CONSERVANCY DISTRICT
Website address to apply online or learn more: www.lawrenceburgconservancydistrict.com
Job description, qualifications, etc.: ESSENTIAL FUNCTIONS: Must be able to work outdoors in any inclement weather. Must be physically able to climb ladders and work in confined space. Lift 100 lbs. Operate equipment on steep slopes. Must be able to work a flexible schedule. Must pass drug test. Must have valid drivers license and be insurable under the LCD policy.

EDUCATION & EXPERIENCE: High School diploma or equivalent required.

If interested in this job vacancy, please apply online at www.lawrenceburgconservancydistrict.com, under the Employment section. Resumes are strongly encouraged to be submitted alongside application. Applications are also available to be picked up and/or submitted at 225 E. Eads Parkway Lawrenceburg, IN 47025, during our business hours, Monday thru Wednesday, 8:00am-3:30pm.

Deadline to submit your application and resume either in person or online is Friday, October 26, 2018.

Please email business@lawrenceburgconservancydistrict.com with any questions or call 812-539-3136.
Posted on September 14th, 2018 2:01pm
Image upload: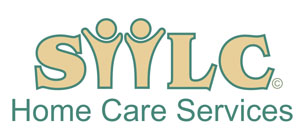 Listing Title: Personal Care Attendants
Business Name: SIILC Home Care Services
Website address to apply online or learn more: http://www.siilc.org
Job description, qualifications, etc.: Southeastern Indiana Independent Living Center Home Care Services is seeking applicants interested in providing non-medical attendant care and homemaking services to individuals in your immediate area.

If you are looking to work close to your home, have a flexible schedule and have a passion to help others within your community, please contact SIILC Home Care Services today at (812) 427-3335.

No experience or certification is required.

Begin your future homemaking and attendant care now!

SIILC is an Equal Opportunity Employer.
Posted on July 6th, 2018 11:24am
Image upload: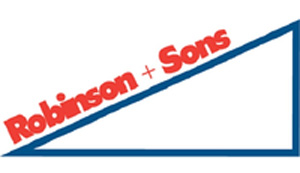 Listing Title: Hiring Diesel Technician/Mechanic at Robinson & Sons Trucking
Business Name: Robinson & Sons Trucking, Inc.
Website address to apply online or learn more: http://www.robtruck.com/joinourteam.php
Job description, qualifications, etc.: Resumes should to be sent to alexis@robtruck.com. Call (812) 537-7155 with any questions.

Responsibilities (include, but not limited to)
• Perform maintenance for fleet vehicles and complete in a safe manner that is compliant with local, state, federal and company policies
• Execute all mechanical repairs, maintenance, and rebuilds of heavy-duty trucks and other related equipment
• Inspect belts, hoses, steering systems, brakes, fuel systems, wheel bearings, and other potentially troublesome areas for additional repairs needed
• Check, fill, and/or change appropriate fluids for all vehicle parts and check/change filters
• Inspect and repair fleet vehicle support systems, such as electrical, air, and brake systems
• Warrant all safety devices on vehicles are in working order
• Perform other duties and repairs as assigned
• 1st shift, Monday-Friday 8:00 am-4:30 pm
• Ability to work overtime and weekends

Experience and Required Skills
• High school diploma or equivalent required
• 3-5 years' experience in heavy duty truck repair
• Class 8 tractor/trailer maintenance for private shop
• Proficient in break work, tire work, electrical work, and welding
• Advanced knowledge of truck components and systems
• Ability to drive service vehicles when needed
• Must possess own tools
• Be able to lift and carry weights exceeding 50 pounds

Minimum Qualifications
• Legally eligible to work in the United States
• Must be at least 18 years of age
• Must have at least a valid driver's license, CDL preferred
• Possess a valid DOT medical card or able to obtain prior to hire
• Must be able to read and speak the English language well enough to communicate, understand and respond to questions

Benefits
• Medical/Dental Insurance
• Life Insurance
• Prescription Drug Plan
• 401k
• Paid vacations and holidays

Pay based on experience.
Posted on June 28th, 2018 1:07pm
Listing Title: Wang's Hot Chicken Hiring Multiple Positions
Business Name: Wang's Hot Chicken
Website address to apply online or learn more: https://wanghotchicken.com/
Job description, qualifications, etc.: Help Us Fill Our Flock Before We Open The Doors!
Open Job Fair July 9th - 11th 10am-3pm
311 Broadway St. Aurora, IN / 812-655-9574
Experienced Cooks, Cashiers, Food Runners and Leads
Part-Time - Competitive Wages - Tips - PTO
Posted on June 1st, 2018 11:43am
Image upload: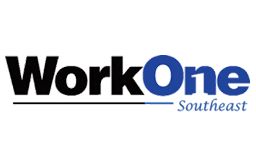 Listing Title: Services for employees laid off by Deufol-Sunman, Inc.
Business Name: WorkOne
Website address to apply online or learn more: http://workonesoutheast.org/lawrenceburg.html
Job description, qualifications, etc.: Were you laid off from Deufol-Sunman, Inc., in Sunman, IN, on or after October 4, 2016? If so, you may be eligible to apply for Trade Adjustment Assistance (TAA) benefits.

TAA benefits include, but are not limited to:

-education and training opportunities;
-job search and relocation assistance;
-additional income support;
-wage subsidy for older workers;
-access to the Health Care Tax Credit; and,
-employment and case management services.

Some benefits have quickly approaching application deadlines.

For more information, eligible workers are encourages to contact Rhonda Aulbach directly at (812) 537-8032, and get signed up for one of two vey importation TAA orientations being held June 18th at the WorkOne office in Lawrenceburg.

This WIOA Title-1 funded program/activity is an Equal Opportunity Employer program. Auxilliary aids and services are available upon request to individuals with disabilities. 800-743-3333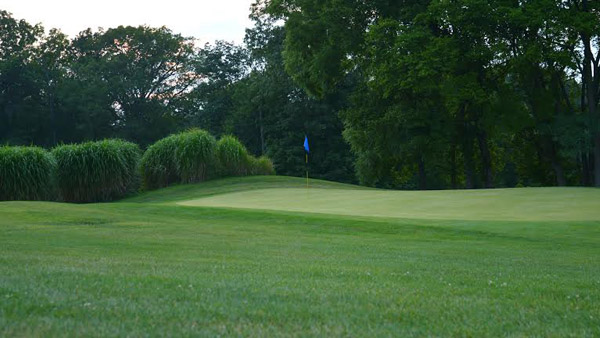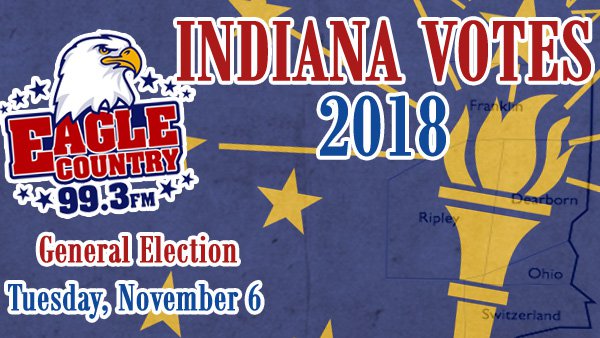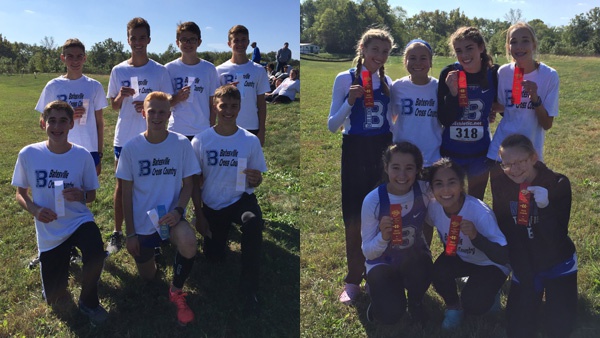 Batesville X Country Teams Running To Semi-State
Batesville's boys and girls cross country teams, plus individual runners from South Ripley, East Central, Franklin County, Jac-Cen-Del, Switzerland County and Oldenburg Academy are going to the IHSAA Cross Country Semi-State.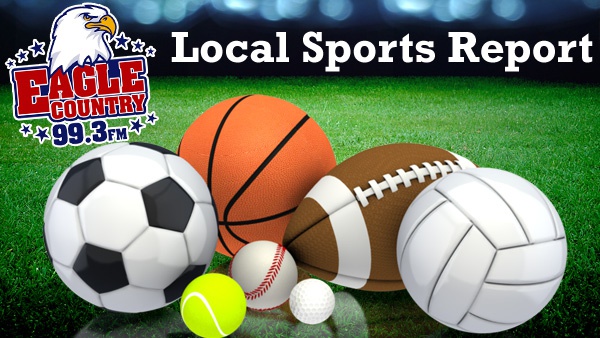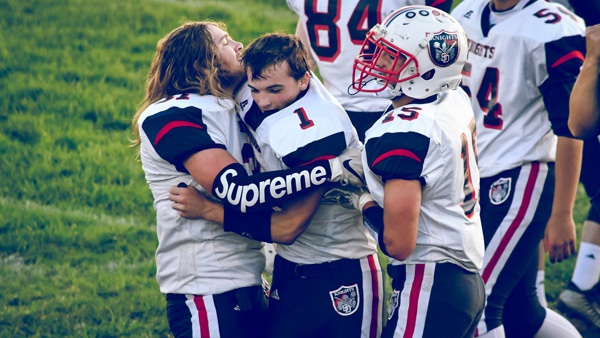 On Air