A memo details allegations that Curtis Hill groped the women at a bar, all in the same evening.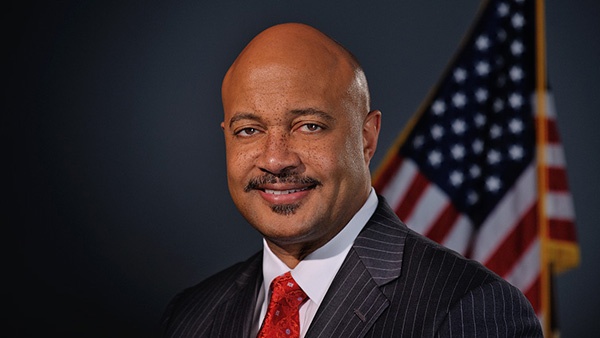 Indiana Attorney General Curtis Hill
(Indianapolis, Ind.) - Indiana Attorney General Curtis Hill is denying groping accusations from at least four women.
The Indianapolis Star reported Monday on a confidential memo that says the women, including one state lawmaker, claim Hill groped their buttocks or otherwise inappropriately touched them at a bar earlier this year.
Hill, a Republican, provided an emailed statement to the newspaper: "At no time was my behavior inappropriate nor did I touch anyone in an inappropriate manner."
The former Elkhart County prosecutor added that the bar was crowded during a party held on the final night of the 2018 legislative session. He said he has not been informed of who has made the allegations and has not been contacted by any investigator.
The Republican leaders at the statehouse named an independent counsel to investigate the allegations against Hill, who was elected in 2016. That investigation led to the writing of the eight-page memo by staff at the law firm Taft Stettinius & Hollister.
As the allegations came to light with the news report, Democratic Party Chairman John Zody has called on Hill to resign.
"We believe the multiple allegations against the Attorney General are serious, and raise material doubts over whether he can effectively carry out the duties of his office. Hill is Indiana's chief law enforcement officer. It is not only his job to carry out the laws passed by the Indiana General Assembly, but also to protect Hoosiers from waste, fraud and abuse. The allegations reported yesterday are beyond troubling and wildly inappropriate in a professional or social environment for any person, much less a statewide elected official charged with such responsibility. Attorney General Hill should spare Hoosiers from this controversy and resign from office," Zody said.
Indiana Republican Party chair Kyle Hupfer said the party has zero tolerance for sexual harassment, adding he was continuing to learn about the details of the Hill allegations.
"I appreciate that Speaker Bosma and President Pro Tem Long acted promptly to look into the allegations, and that they acted in a bipartisan manner with Democrat legislative leadership to name an independent counsel to investigate," said Hupfer.