Indiana Attorney General Curtis Hill could face disciplinary action for accusations that he groped women at a bar last year.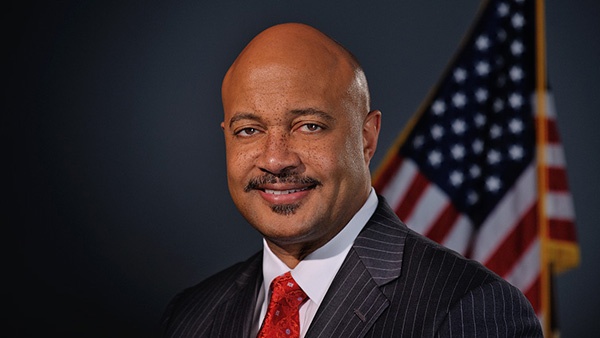 Indiana Attorney General Curtis Hill.
(Indianapolis, Ind.) - The Indiana Supreme Court Disciplinary Commission is taking action against Indiana Attorney General Curtis Hill.
A formal complaint was filed Tuesday over groping allegations. The commission investigates complaints of misconduct against any lawyer in the state.
A special prosecutor declined to file criminal charges against Hill last year after four women came forward with claims that Hill drunkenly groped them at a party in March 2018. Hill, a Republican, has denied any wrongdoing relating to the allegations from Democratic State Rep. Mara Candelara Reardon and three Democratic legislative staffers.
The complaint filed Tuesday says Hill's story changed about the night of the alleged incidents and that he had showed no remorse for his actions.
"The respondent's ethical violations and offensive conduct reflect poorly on the legal profession and does incalculable harm to the public perception of the Attorney General's office and all the state agencies it represents," the complaint states.
Depending on what the commission finds, the supreme court's most severe potential action would be to revoke Hill's law license by disbarring him. Other options could be a short- or long-term suspension or a public or private reprimand.
Hill's personal legal counsel, Don Lundberg of Lundberg Legal, said in a statement Tuesday that the matter has been investigated three times already.
"There was an investigation undertaken by the General Assembly, another by the inspector general and, finally, one by the special prosecutor. And after having reviewed all the information, all three reached the same conclusion: no further action was warranted. The Attorney General remains focused on serving the people of Indiana. This matter will be addressed through the proper process outlined for disciplinary complaints in the State of Indiana and we are confident it will conclude in a manner consistent with the results of the prior investigations," said Lundberg.
Hill has 30 days to respond to the complaint.
Democrats at the Statehouse have pressured Republican majority leaders to move to impeach Hill. So far, GOP leaders have declined to take any such action, though they and Republican Governor Eric Holcomb have previously asked Hill to resign.
RELATED STORIES:
Statehouse Leaders Don't Expect To Impeach AG Hill
State Rep., Three Other Women Plan To Sue Indiana AG Curtis Hill
Special Prosecutor Won't Charge Ind. AG Hill; Says Groping Allegations Too Difficult To Prove
AG Curtis Hill Investigation Gets Special Prosecutor
AG Hill Ups Game Against Groping Allegations
Curtis Hill Challenges Special Investigation Into Sexual Harassment Claims
GOP Legislative Assistant Comes Forward As Third Victim Of Curtis Hill's Alleged Harassment
AG Hill Unapologetic Amid Sexual Harassment Accusations
Attorney General To Speak On Groping Allegations Monday
Governor, Other Top Republicans Ask Attorney General To Resign
Indy Star: Attorney General Accused Of Touching 4 Women Inappropriately