Indiana's attorney general is continuing to fight against allegations that he groped and harassed four women.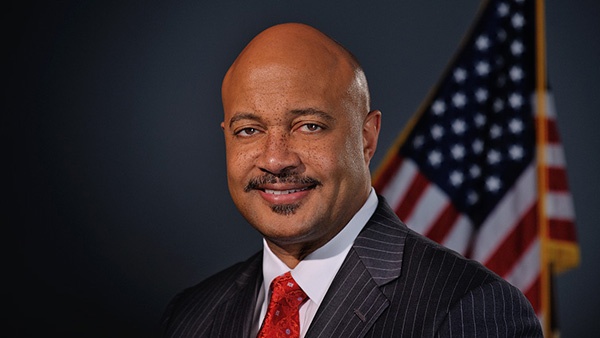 Indiana Attorney General Curtis Hill
(Indianapolis, Ind.) - Lawyers representing the Indiana Attorney General are challenging the appointment of a special prosecutor to investigate groping allegations against him.
Four women have accused Hill of groping or sexual harassment at an Indianapolis bar last March.
Documents filed Thursday by Curtis Hill's lawyers in Marion County Court also question the authority of the state's inspector general to build a case against him. Hill's attorneys ask a judge to recognize there's no immediate need for a special prosecutor because no criminal allegations have been filed with law enforcement authorities.
Hill has not been criminally charged, but four women claim he inappropriately touched them or made harassing statements. Three of the victims have stepped forward publicly to combat Hill's defiance that he touched or harassed them.
Since soon after The Indianapolis Star published a report exposing the allegations against Hill on July 2, Hill has been using the Indiana Attorney General's Office email to counter the accusations.
On Friday, Indiana Democratic Party Chairman John Zody delivered a public records request to Hill. It demands from Hill information on his use of public resources in defense of himself.
"The Attorney General's office is not Curtis Hill's personal law firm or crisis communications shop," said Zody. "Hoosier taxpayers shouldn't be fronting the cost of his defense. They deserve answers on if public resources are being diverted from official duties and toward Hill's personal defense."
Hill has scoffed at calls for his resignation from leaders of both political parties, including Governor Eric Holcomb.
RELATED STORIES:
GOP Legislative Assistant Comes Forward As Third Victim Of Curtis Hill's Alleged Harassment
AG Hill Unapologetic Amid Sexual Harassment Accusations
Attorney General To Speak On Groping Allegations Monday
Governor, Other Top Republicans Ask Attorney General To Resign
Indy Star: Attorney General Accused Of Touching 4 Women Inappropriately