Attorneys for Indiana Attorney General Curtis Hill are threatening defamation litigation.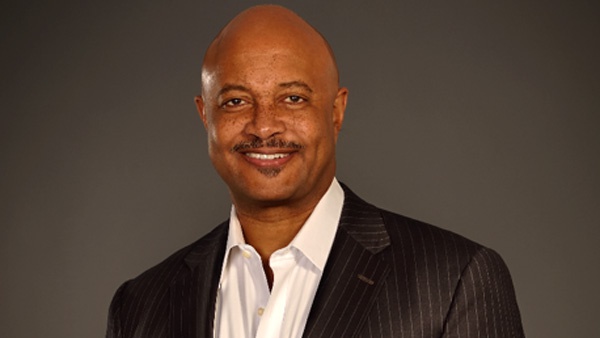 Indiana Attorney General Curtis Hill
(Indianapolis, Ind.) - Indiana Attorney General Curtis Hill has hired a law firm to look at a defamation suit against the state.
"If Attorney General Hill cannot fight to preserve fairness and due process for himself in this situation as the duly elected Indiana Attorney General, then those rights belong to no one," Betz + Blevins attorney Sandra Blevins announced at a news briefing Wednesday.
Hill's attorneys believe the allegations into Hill groping and sexually harassing four women, including State Rep. Mara Candelaria Reardon (D-Munster) at an Indianapolis bar in March are false and malicious.
The law firm wants the names of the people who released a confidential memo to the media. Three of the women have shared the actions, but Hill's attorneys believe there are differences between what the three told the media and what is on the actual memo. They also contested whether corroborating or contradicting witnesses were interviewed.
Hill has so far denied any wrongdoing and has scoffed at calls for his resignation from Governor Eric Holcomb and legislative leaders from both parties.
Attorney Kevin Betz says the calls for Hill to resign, be impeached or both are just "pure hysteria."
"Within days of the release of what we now know is a memo that included false and malicious information," he said.
Blevins added that it is about fairness and due process for Hill to defend himself against the allegations. He has not been criminally charged, but the Indiana Inspector General is conducting an investigation.
Hill could consider filing a defamation lawsuit because the allegations included in the report are more serious than what two women have said happened in their public statements, Betz said.
Indiana House Speaker Brian Bosma (R-Indianapolis) and Senate President Pro Tem David Long (R-Fort Wayne) released a joint statement following the Hill attorneys press conference.
"We believe Curtis Hill is the individual who should be answering questions about allegations of inappropriate conduct, and we stand by our prior statements regarding this matter. We are fully cooperating with the Inspector General's Office as they conduct their current investigation and will await the results," the two Republicans said.
RELATED STORIES:
Curtis Hill Challenges Special Investigation Into Sexual Harassment Claims
GOP Legislative Assistant Comes Forward As Third Victim Of Curtis Hill's Alleged Harassment
AG Hill Unapologetic Amid Sexual Harassment Accusations
Attorney General To Speak On Groping Allegations Monday
Governor, Other Top Republicans Ask Attorney General To Resign
Indy Star: Attorney General Accused Of Touching 4 Women Inappropriately