Curtis Hill could face disciplinary action from the Indiana Supreme Court following 2018 allegations that he groped four women.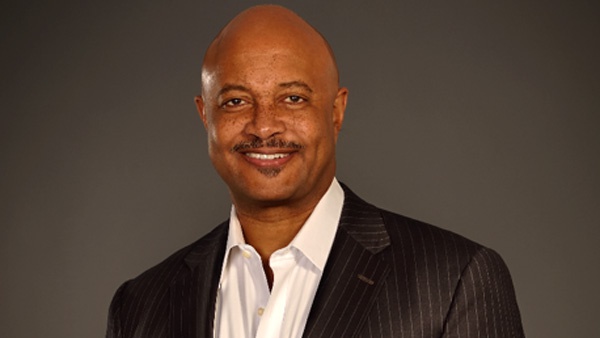 Indiana Attorney General Curtis Hill
(Indianapolis, Ind.) – Indiana Attorney General Curtis Hill is going to face the Indiana Supreme Court Disciplinary Commission this month.
The Republican AG is accused of committing professional misconduct by groping four women, one of them Democratic Indiana legislator Mara Candelara Reardon, at a downtown Indianapolis bar in May of 2018.
Hill has been steadfast in denying the allegations and last October a special prosecutor in Marion County decided not to pursue criminal charges.
In March, a formal complaint against Hill was filed by the Indiana Supreme Court Disciplinary Commission. Hill's private attorneys filed a response last week in which he again denies any wrongdoing.
Former Justice Myra Selby on Monday scheduled a pre-hearing conference for Wednesday, May 22 at the Statehouse.
The commission's findings will be provided to the Indiana Supreme Court, which will decide any potential punishment for Hill, which could range from a short-term suspension to disbarring him, thus revoking his law license.
Republican leaders including Governor Eric Holcomb and Indiana House Speaker Brian Bosma called on Hill to resign last year in the wake of the allegations published by the Indianapolis Star. The GOP-led legislature did not move to impeach Hill during the 2019 legislative session.
The Associated Press reported Monday that some of Hill's top aides received recent pay hikes of $9,000 or more. Hill contends that the raises are not rewards for employees sticking with him as he faces the groping allegations, but rather for keeping salaries competitive with other states.
Hill's chief deputy, former Dearborn-Ohio County prosecutor Aaron Negangard, received a roughly 10 percent salary increase from $152,400 to over $167,700, according to the Associated Press report.
RELATED STORIES:
Complaint Against Indiana Attorney General Filed With Supreme Court
Statehouse Leaders Don't Expect To Impeach AG Hill
State Rep., Three Other Women Plan To Sue Indiana AG Curtis Hill
Special Prosecutor Won't Charge Ind. AG Hill; Says Groping Allegations Too Difficult To Prove
AG Curtis Hill Investigation Gets Special Prosecutor
AG Hill Ups Game Against Groping Allegations
Curtis Hill Challenges Special Investigation Into Sexual Harassment Claims
GOP Legislative Assistant Comes Forward As Third Victim Of Curtis Hill's Alleged Harassment
AG Hill Unapologetic Amid Sexual Harassment Accusations
Attorney General To Speak On Groping Allegations Monday
Governor, Other Top Republicans Ask Attorney General To Resign
Indy Star: Attorney General Accused Of Touching 4 Women Inappropriately