State Rep. Frye joined Eagle Country 99.3 on Monday morning.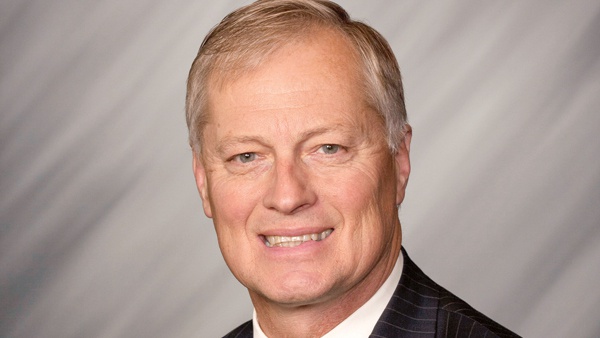 (Indianapolis, Ind.) - The word 'historic' has been thrown out a lot to sum up Indiana's new biennial budget.
Last Tuesday, Governor Eric Holcomb announced a new, two-year $37 billion budget that allocates a historic $1.9 billion to K-12 education funding. The budget received bipartisan support, passing through the House and Senate with flying colors.
State Representative Randy Frye (R-Greensburg) was among the state legislators who voted 'yes' on the budget.
"I've never seen anything like it in the time I've been in the General Assembly," said Frye. "In this case, there was five 'no' votes in both chambers combined. That is historic because this budget is historic."
HEAR ROBB REEL'S FULL INTERVIEW WITH RANDY FRYE IN THE AUDIO PLAYER BELOW
Aside from education funding, the budget dedicates $900 million to improving Indiana roads, $250 million to expand rural broadband, and $100 million towards mental health initiatives.
Frye tells Eagle Country 99.3 that the budget is a sustainable one.
"The investments we are making now have to be sustained and this budget can do that," Frye said. "We can do it because Indiana's economy is so robust."
The state's unemployment rate has rebounded nicely from the COVID-19 pandemic. The state's jobless rate lowered to 3.9 percent in March, just 0.6 percentage points higher than pre-pandemic numbers.
"Indiana entered 2021 cautiously optimistic, and as more Hoosiers head back to work and are vaccinated, projections indicate our state's economy will continue to get stronger by the day," said Frye. "Thanks to nearly a decade of conservative budgeting and reserves to protect the state during economic downturns, our economy is certainly bouncing back. Indiana's fiscal strength is reflected in the next two-year state budget, which makes historic investments in K-12 education, all while reducing taxpayer-funded debt and providing opportunities for future tax cuts."
Now that the legislative session has ended, Frye is ready to hit the road and get back in front of Hoosiers.
"It will be fun to get back out amongst the people and visit with them and find out what's important to them," Frye added.
For more information on our two-year budget, visit indianahouserepublicans.com.
RELATED STORIES
Legislative Session Ends; Lawmakers Pass Historic State Budget
Gov. Holcomb Announces Historic State Budget
Proposed Amendments To State Budget Get Rejected
Senate Republicans Propose Balanced Budget, Increase For K-12 Funding
Vouchers Costing Area Schools Hundreds Of Thousands Of Dollars
INPEA: Choice Programs Do Not Undermine Public School Funding