Assistant Democratic Leader Eddie Melton offered several amendments to House Bill 1001 on Monday.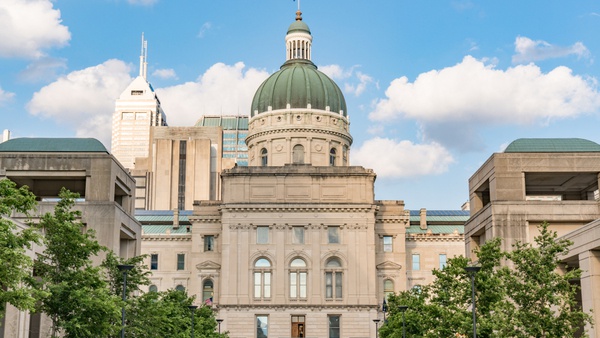 Shutterstock photo.
(Indianapolis, Ind.) – Amendments to the Indiana State Budget were proposed and rejected on Monday at the Statehouse.
Assistant Democratic Leader Eddie Melton (D-Gary) offered several amendments to House Bill 1001.
His amendments included "fixing" the school funding formula, raise the minimum wage, and raise the state's cigarette tax
Melton's proposal would have added an additional $278 million over the Senate Republican school funding formula and set virtual ADM funding to 85 percent of the foundation grant amount starting in fiscal year 2022.
The school funding amendment was voted down 14-36.
"This budget year, we had the opportunity to adopt a school funding formula that works for every school. A formula that recognizes that the majority of our students are educated in traditional public schools and reflects that," Sen. Melton said. "That's what the amendment I offered on behalf of my caucus would have done. It would have promoted equity in our school funding formula and ensured that voucher programs didn't receive increased funding at the expense of our traditional public schools.
Furthermore, the proposed amendments would have immediately raised the minimum wage to $10, then to $15 by 2027, in addition to raising the cigarette tax to $1.
"My amendments would have addressed our low minimum wage and not only helped Indiana become more competitive with our neighboring states but shown our essential workers we understand gratitude doesn't pay the bills," said Melton. "I'm also disappointed that we missed an opportunity to collect more state revenue by increasing the cigarette tax to $1. By making this increase, we stood to generate over $266M in funds which could be directed to any number of programs, projects and items in need of additional funding in our state."
Senate Republicans released their proposed state budget earlier this month.
On Monday, local State Rep. Randy Frye (R-Greensburg) said "the Senate has passed HB1001, the budget bill with some changes from the House version. Those changes will be reconciled within the next two weeks. The budgets are similar and should be able to be reconciled in a reasonable time."
RELATED STORIES
Senate Republicans Propose Balanced Budget, Increase For K-12 Funding