State lawmakers continue to discuss an expansion of the school voucher program.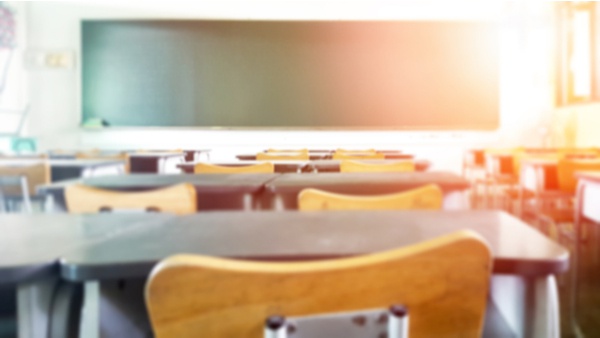 Shutterstock photo.
(Indianapolis, Ind.) – Vouchers are causing a stir in Indiana.
State lawmakers continue to discuss private school vouchers during the legislative session. House Bill 1005 aims to expand school voucher programs for eligible students by creating education savings accounts (ESAs).
The bill provides that an eligible student who has an account and attends a qualified school is eligible to receive an annual grant amount that may be used to pay for tuition at an accredited non-public school or for education related expenses.
House Bill 1005 is now apart of the state's budget bill.
Under a recent proposal, ESAs would be much smaller than the House version of the state budget with a cap on funding at $3 million with all vouchers being funded at 90 percent starting in 2023.
The Senate passed its version of HB 1001 on Tuesday. The bill will now go to a conference committee to draft a final version sometime next week.
Regardless of what happens at the statehouse regarding vouchers, public schools are already losing money because of vouchers.
Data below from the Indiana Coalition for Public Education shows how much local school districts are losing now, and what losses could be in 2022 with voucher expansion and ESAs.
Sunman-Dearborn Community School Corporation
$660,748.59 in 2021
$889,356.51 in 2022
South Dearborn Community School Corporation
$411,487.24 in 2021
$553,854.91 in 2022
Lawrenceburg Community School Corporation
$303,508.32 in 2021
$408,517.10 in 2022
Milan Community School Corporation
$149,865.81 in 2021
$201,716.87 in 2022
Rising Sun-Ohio County School Corporation
$134,072.40 in 2021
$180,459.19 in 2022
Switzerland County School Corporation
$257,673.07 in 2021
$346,823.62 in 2022
Batesville Community School Corporation
$330,803.46 in 2021
$445,255.91 in 2022
South Ripley Schools
$195,872.73 in 2021
$263,641.41 in 2022
Franklin County Community School Corporation
$381,273.74 in 2021
$513,188.05 in 2022
The Indiana School Boards Association released the following statement regarding vouchers:
"The Indiana School Boards Association has reviewed the K-12 School Funding Formula runs released last week by the Indiana General Assembly and finds that the expansion of private school choice programs will cost significantly more than previously understood or reported.
The school funding formula estimates based on the state budget bill that passed out of the House Ways and Means Committee on February 11 reveal $144 million in new money would be spent over the next two years to pay for the expansion of the Choice Scholarship Program and the establishment of Education Savings Accounts. This is substantially higher than the two-year $66 million estimate in the most recent fiscal impact statement for House Bill 1005.
ISBA is choosing to release this analysis to help ensure that the public knows the facts as the debate on private school choice expansion continues to grow..."
Read more at News | | Indiana School Boards Association | Indianapolis, IN (isba-ind.org).
This will result in a $300,000 loss to @LawrenceburgCSC in 2021 and $400,000 in 2022 due to voucher expansion and the creation of education savings accounts. Community members, contact legislators and encourage them to remove these from the budget. https://t.co/YmdzcSwqrg

— Karl Galey (@galeykarl) April 12, 2021