The Indiana Non-Public Educators Association has released data showing the common misperceptions regarding the state's voucher program.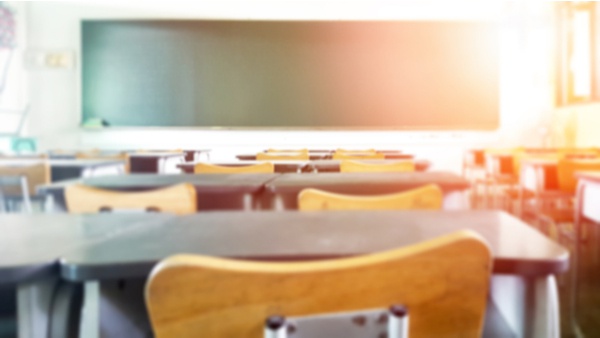 Shutterstock photo.
(Indianapolis, Ind.) – School choice and funding continues to be a hot topic throughout the Hoosier state.
Earlier this week, the Indiana Coalition for Public Education released data showing how much local school districts are losing now, and what losses could look like in 2022 with voucher expansion and the creation of education savings accounts.
In response, data shared from the Indiana Non-Public Educators Association and Institute for Quality Education that addresses the common misperceptions associated with the voucher program.
According to the data, there are three myths commonly associated with vouchers:
Choice undermines public school funding and cost taxpayers and public schools.
Choice programs allow for discrimination.
Expansions would subsidize the rich taking money away from public teacher salaries.
The data further shows that students who receive a voucher make up three percent of the entire K-12 student population but receive only two percent of funding.
For the 2019-20 school year, the average voucher amount was $4,707, compared to the average traditional public-school state tuition support amount of $6,872. In addition, the data shows voucher students saved the state over $66 million by attending non-public schools in 2019-20.
According to the data provided, 25 of 28 empirical studies on choice programs show a positive financial impact on taxpayers and school districts. Three studies show choice programs are revenue neutral, and zero studies showed negative effects.
State Senator Jean Leising (R-Oldenburg) made recent comments on the issue:
"Under our current system, funding follows each student, meaning a school is given state tax dollars based on its enrollment numbers. School choice isn't defunding public schools because Indiana's education funding model doesn't fund schools – it funds individual students regardless of where they attend. The number of students transferring from the school district they live in to a different school district is about double the number of voucher students. We now have about 70,000 students and their families exercising school choice through public-to-public transfer. This shows that school choice can benefit our public schools."
State lawmakers continue to discuss private school vouchers during the legislative session. Under a recent proposal, ESAs would be much smaller than the House version of the state budget with a cap on funding at $3 million, with all vouchers being funded at 90 percent starting in 2023.
The Senate passed its version of HB 1001 on Tuesday.
The bill is expected to go to a conference committee to draft a final version sometime next week.
Every child is different and every family has a story about why a certain school is right for them. If you believe more families should have the right to choose the best educational option for their child, let your state senators and representatives know!https://t.co/Yox7eadbEM pic.twitter.com/l4y4xqPwLT

— Indiana Non-Public Education Association (@INPEA_Voice) April 12, 2021
RELATED STORIES
Vouchers Costing Area Schools Hundreds Of Thousands Of Dollars