The state budget deal announced on Tuesday dedicates $1.9 billion to K-12 education.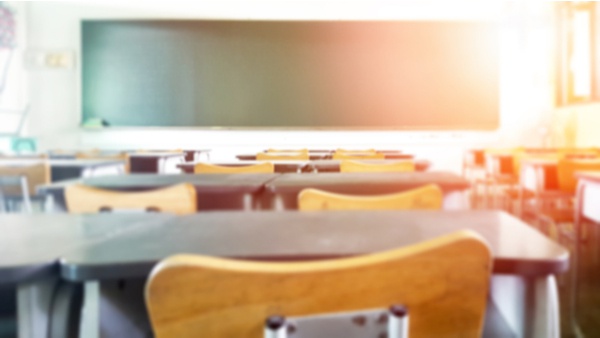 Shutterstock photo.
(Indianapolis, Ind.) – Indiana's new state budget focuses heavily on K-12 education funding and helping small businesses recover from impacts of COVID-19.
Governor Eric Holcomb and other legislative leaders held a news conference on Tuesday afternoon to announce the details on a final budget bill.
According to the governor, the budget will be historic for the state, allocating $1.9 billion in K-12 education funding over the next two years.
The state will also fully fund a $600 million investment in teacher pay from the compensation commission report.
Speaker Todd Huston says the budget will recommend a starting teacher salary of $40,000, in addition to requiring schools to direct at least 45 percent of their tuition support to teacher pay. Schools that do not have starting pay of $40,000 will have to submit a report to the Department of Education explaining why.
"Today's budget reflects Hoosiers' priorities, which means making strategic investments, but not growing government," said Huston.
Huston added that the private school voucher program will be expanded to higher income families. Choice scholarships will increase to 90 percent of tuition and fees. In addition, Educational Scholarship Accounts (ESAs) will be available to all special education students with a family income of up to 300 percent FRL.
The budget also increases charter school grant amounts to $1,000 in year one and $1,250 in year two.
"Our budget holds strong to our conservative principles of limited government while making strategic investments to provide opportunities for future tax cuts and reforms," said Huston. "To keep our commitment to fiscal integrity, we will pay down over $1 billion in taxpayer funded debt, including about $600 million toward pre-1996 teacher pensions. We're restoring mental health funding and appropriating an additional $100 million for mental health grants. This budget also directs federal stimulus toward Indiana's critical infrastructure, including $250 million for broadband expansion and $160 million for water infrastructure grants. Our state budget is a historic win for Hoosier students, teachers and families. Spending on Indiana's K-12 schools already represents half of the state's biennial state budget, and we'll send an additional $600 million annually to schools to increase teacher pay. We're also making significant investments to expand school choice to give more Hoosier parents the power to choose what education best meets their child's needs."
The Indiana State Teachers Association released the following statement:
"This is a good day for Indiana's students, educators and communities. While we wait to review the details of the final budget bill, today's announcement by lawmakers and the governor that the proposed budget will fund the governor's teacher compensation report is to be celebrated. This level of funding is the direct result of our members' advocacy.
In addition to our members, we thank the governor for his leadership, as well as House and Senate leaders for supporting the teacher compensation commission report. We also thank Democratic House and Senate members for continually pushing for greater support for public education.
ISTA looks forward to our role through the collective bargaining process to ensure teachers receive long-needed salary increases. With this budget's investment, teachers now have a light at the end of the tunnel."
The state budget also invests $500 million of federal stimulus dollars in the Regional Economic Acceleration and Development Initiative (READI) to support communities across the state and encourage innovative policies that will spur population growth and economic expansion. The state will dedicate $60 million of federal stimulus dollars to the Hoosier Hospitality Small Business Restart Grant Program to help small Hoosier businesses get back on their feet (HB 1004).
Other highlights include:
Appropriates $70M to the Indiana Law Enforcement Academy (ILEA) to bring the Law Enforcement Training Academy up to modern standards and enhance public safety training (HB 1006).
Creates a $10M grant program from federal stimulus dollars to ensure that all law enforcement agencies around the state can purchase body cameras • Appropriates $20M of federal stimulus dollars to the State Police to purchase body cameras.
Provides $3M in annual funding to expand the successful High Tech Crimes Unit program statewide.
Restores full funding for mental health programs, including Recovery Works, and appropriates an additional $100M over the biennium to fund mental health initiatives.
Appropriates $250M of federal stimulus dollars for broadband expansion.
Appropriates $60M for Next Level Trails from federal stimulus dollars.
Appropriates $900M to the Next Level Connections fund for future state infrastructure projects.
The updated spending plan reflects the April fiscal forecast that increases Indiana's revenue projections by $2.4 billion over the next 3 years.
An overview of the budget can be viewed here.
RELATED STORIES
Proposed Amendments To State Budget Get Rejected
Senate Republicans Propose Balanced Budget, Increase For K-12 Funding
Vouchers Costing Area Schools Hundreds Of Thousands Of Dollars
INPEA: Choice Programs Do Not Undermine Public School Funding