Robert Marksberry was sentenced on June 15 in Dearborn Co. Court.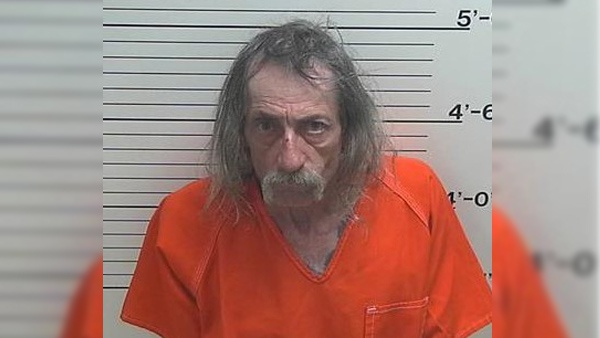 Robert Marksberry. Photo by the Dearborn County Sheriff's Office.
(Dearborn County, Ind.) – Robert Marksberry has been sentenced to 10 years in prison for his role in the shooting death of a 19-year-old from Aurora.
Marksberry, 65, pleaded guilty to Voluntary Manslaughter in connection with the death of Nicholas Woodruff, who was killed following an argument with Marksberry at a home on West Conwell Street on May 28, 2020.
On the night of the shooting, Marksberry was visiting his half-brother at Woodruff's home. While seated in his truck and preparing to leave, Woodruff approached the truck, jumped in the bed and was sorting through items in the truck bed.
Marksberry became concerned Woodruff might take something and warned him to get away, but Woodruff became aggressive and eventually struck Marksberry in the face at least once, possibly twice, according to Prosecutor Lynn Deddens.
Marksberry then shot Woodruff in the chest with a .32 caliber handgun and fled the scene.
Initially, Marksberry was charged with murder, but the investigation indicated voluntary manslaughter was the proper charge.
In addition, the police investigation showed that Woodruff had purchased and used methamphetamine shortly before the incident.
"The killing of another human being is a horrible act, and certainly tragic when it involves such a young victim," Deddens said. "However, the circumstances of the shooting, particularly the evidence showing that the victim approached Marksberry and struck him in the face, once maybe twice immediately before the shooting, indicated that Marksberry fired the fatal shot while under the influence of a sudden heat of passion. Our statutes say that this act constitutes Voluntary Manslaughter, not Murder."
RELATED STORIES
Murder Charges Filed After Man Shoots And Kills Nephew
19-Year-Old Dearborn County Man Shot And Killed In Aurora, Suspect Arrested