Charges were formally filed today.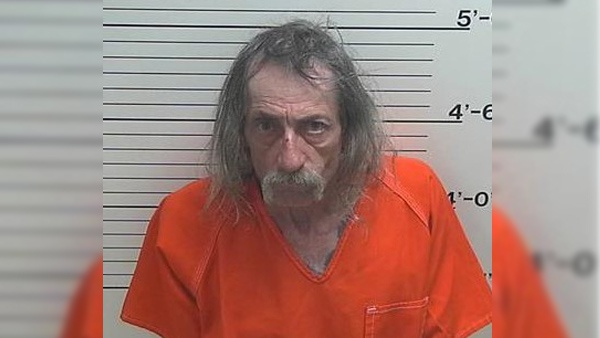 (Aurora, Ind.) - Formal charges have been filed against Robert Lee Marksberry, 64, after allegedly shooting and killing his nephew, Nicholas Woodruff, 19, last week.
Marksberry has been charged with one count of Murder from the incident that happened in Aurora on Friday, May 28.
Last Friday, Marksberry was visiting his half-brother, Terry Woodruff on West Conwell Street. Police report that Marksberry had been at the home several hours before deciding to leave.
Marksberry, who was driving, and his passenger, Michael Tunstall, were about to leave when T. Woodruff stopped the two to continue a conversation outside.
N. Woodruff came out of the home and headed towards the vehicle where the conversation was happening.
According to police, N. Woodruff jumped into the bed of Marksberry's truck and picked up either a chainsaw or trimmer. Marksberry allegedly made a remark to the effect of, "don't think you're going to be stealing my stuff... I'll shoot you."
N. Woodruff then exited the bed of the truck, came to the driver's side door, and reportedly hit Marksberry in the face. Marksberry allegedly then shot his 19-year-old nephew in the heart with a .32 caliber handgun and sped off.
Marksberry was found at a residence in Switzerland County and taken into custody.
Police later learned that Marksberry purchased the gun and two bullets earlier in the day from a family member in Aurora.
Marksberry is being held at the Dearborn County Law Enforcement Center pending his Initial Hearing.
RELATED STORIES:
19-Year-Old Dearborn County Man Shot And Killed In Aurora, Suspect Arrested