Dooley was found guilty at the end of a retrial last month for the murder of Michelle Mockbee.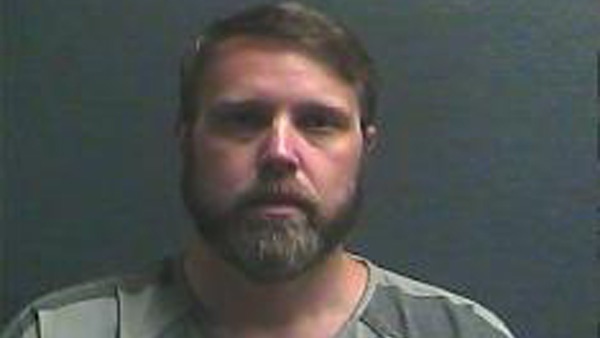 David Dooley. Photo by Boone County Sheriff's Office.
(Boone County, Ky.) - Convicted murderer David Dooley has been sentenced to 43 years in prison.
A Boone County judge sentenced Dooley on Thursday. He was convicted of murder and tampering with evidence last month in a retrial for the 2012 killing of co-worker Michelle Mockbee at Thermo Fisher Scientific in Florence.
The 43-year sentence is less than the life in prison sentence Dooley had received following his first trial in 2014. He was eligible for life in prison this time, as well, but the jury had recommended 38 years for murder and five years for the tampering with evidence conviction.
Dooley will be eligible for parole after serving 85 percent, or about 36.5 years, of his murder sentence and 15 percent of his tampering sentence. He was credited for the seven years he has served in jail and prison since his arrest in 2012.
RELATED STORIES:
David Dooley Convicted Of Murder For Second Time
Jury Deliberations Begin In Dooley Murder Retrial
Dooley Retrial May Be Reaching Conclusion