David Dooley is again on trial for the 2012 murder of Michelle Mockbee at their workplace in Florence.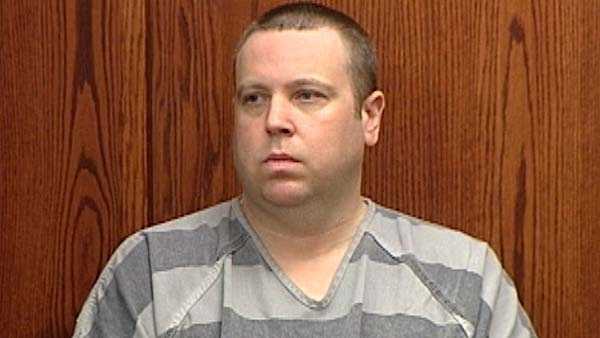 David Dooley is being retried for the 2012 murder of Michelle Mockbee. WLWT-TV photo.
(Boone County, Ky.) - Testimony will resume today in David Dooley's murder retrial in Boone County court.
A jury was seated Tuesday. Opening arguments were held Wednesday, followed by testimony from Boone County investigators.
Prosecutors say Dooley killed Michelle Mockbee at Thermo Fisher Scientific in Florence back in 2012 over a timecard dispute.
The defense says there are other suspects with motive and opportunity.
Dooley, 42, is on trial a second time because a judge ruled in 2017 that evidence was withheld during his first trial. He was convicted of murder in 2014 and sentenced to life in prison.
RELATED STORIES:
David Dooley Retrial Begins Monday
Dooley Remains In Jail On $1 Million Bond As He Awaits Retrial
Judge Orders New Trial For David Dooley
David Dooley Sentenced To Life For Murdering Co-Worker