Police used GPS tracking to locate the stolen car and the suspected thief in Ohio.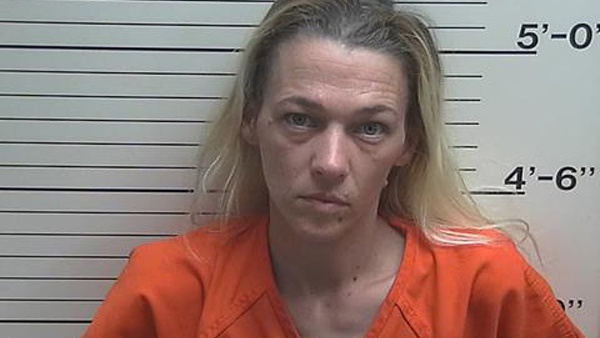 Mary L. Applegate. Photo by Dearborn County Sheriff's Department.
(Lawrenceburg, Ind.) - An Ohio woman is accused of slipping into a car at a local casino valet and driving off.
The alleged auto theft happened December 26, 2018 when a valet at a Lawrenceburg casino hotel retrieved a customer's vehicle. The valet left the 2017 Ford Escape running to warm it up. As the vehicle owners were about to get in, an unknown woman jumped into the compact SUV drove off.
Lawrenceburg Police were called to investigate the theft. Casino surveillance helped to identify the suspect as 38-year-old Mary Applegate, of Amelia, Ohio.
It didn't take police long to track the stolen vehicle, which was equipped with GPS. A traffic stop was made in Adams County, Ohio with Applegate at the wheel of the stolen Escape.
Applegate is charged with Auto Theft (level 6 felony). She is held in jail at the Dearborn County Law Enforcement Center on $15,000 cash and $15,000 surety bond.
A jury trial is scheduled for June 10, 2019.