The frame of the building was the only thing left standing.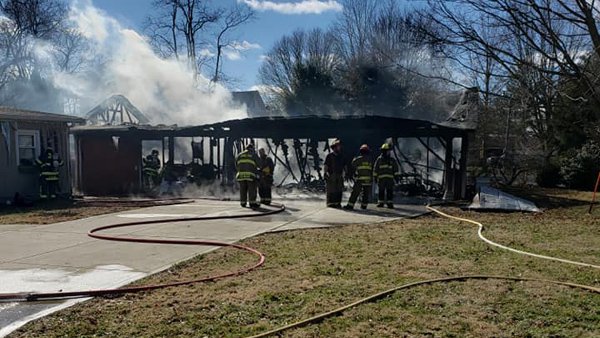 Photo by East Enterprise Fire Department.
Update published Tuesday, February 12:
Rising Sun Fire Department says the cause of the fire which destroyed a detached garage is still under investigation.
The fire happened Friday, February 8 on 6th Street.
The garage was a total loss. There was some damage to the exterior of the nearby home.
Original story published Monday, February 11:
(Rising Sun, Ind.) - A building was destroyed by fire in Rising Sun on Friday.
The fire broke out around midday on 6th Street.
It is unknown if anybody was hurt in the fire. A cause has not been released.
Firefighters from Rising Sun, Aurora, and East Enterprise responded.