An Ohio man is going to prison for meth possession.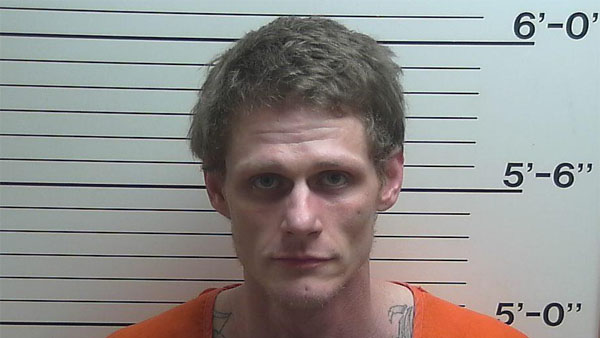 Dustin Heid. Photo by Dearborn County Sheriff's Department.
(Lawrenceburg, Ind.) – A repeat offender is getting seven years for possessing methamphetamine and a handgun in Aurora.
Dustin Heid, 34, of Addyston, was arrested after Aurora Police conducted a traffic stop on March 31. An officer had recognized Heid behind the wheel of a truck, although he had a suspended driver's license. A police K9 indicated drugs in the vehicle, which led to the discovery of meth, six syringes, cotton swabs, and two fully loaded hadnguns.
The case went to a jury trial in Dearborn County this week. During the second day of the trial, Heid decided to enter a guilty plea to a charge of Possession of Methamphetamine with Possession of a Handgun (level 5 felony). He also pleaded to a Habitual Offender enhancement.
Judge James D. Humphrey sentenced Heid to seven years, all of it to be served behind bars.
Dearborn-Ohio County Prosecutor Lynn Deddens credits local law enforcement for their job investigating the case.
"Our law enforcement community, and this office, is committed to aggressively investigating and prosecuting all cases involving the use and possession of illegal drugs. That is particularly true anytime a weapon is involved," said Deddens.
"Thank you to the 14 citizens from Dearborn County who were selected to serve as jurors in this case and were instrumental in helping bring this matter to a successful conclusion."
RELATED STORIES: