Dale Holbert resigned as Milan's clerk-treasurer in 2014, but criminal charges were filed in February 2019.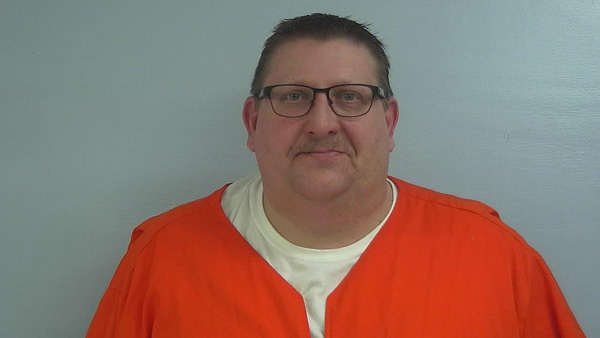 Dale H. Holbert. Photo by Ripley County Sheriff's Office.
(Milan, Ind.) – A former clerk-treasurer is accused of official misconduct after Town of Milan finances went ignored for months.
Dale H. Holbert, a former Ripley County sheriff's deputy, was appointed the clerk-treasurer in Milan in February 2013. He resigned from the position in March 2014 after the Indiana State Board of Accounts filed a special investigative report (PDF) following an audit of town finances.
Following the report, Holbert paid more than $8,300 to the State of Indiana for collections not deposited, missing customer deposits, penalties, interest and other charges owed to the Town of Milan.
According to a probable cause affidavit filed in Ripley County Court this past February, the Indiana State Police were contacted in October 2018 to initiate an investigation based on the 2014 SBOA report. An SBOA auditor told detectives that Holbert failed to deposit funds to town accounts in a timely manner.
Holbert did not meet with SBOA auditors or show up for a report exit interview with town officials.
When a new clerk-treasurer took office, they told investigators that multiple checks were found on a shelf which had never been processed. Each of the checks were over six months old, requiring the town to request that new checks be issued.
The town hired a certified public accountant to get its finances back in order. The CPA told police that Holbert did not keep records during his time as clerk-treasurer, resulting in a six month job of completing the task.
A review of financial records showed that some rather large checks made out to the town from the Ohio County Treasurer's Office and City of Rising Sun took anywhere from three to nine months to clear. For example, a $48,673 check from Rising Sun was issued on October 10, 2013, but did not clear until March 21, 2014, the day after Holbert's resignation.
Holbert was charged February 4 with one count of Violation of the Depository Rule (level 5 felony), two counts of Violation of the Depository Rule (level 6 felony), and three counts of Official Misconduct (level 6 felony).
Dearborn Superior Court I Judge Jonathan N. Cleary has been assigned as a special judge on the case. He assigned Holbert a cash bond of $1,500.
Switzerland County Prosecutor Monica Hensley is the special prosecutor.
A jury trial is scheduled for July 30, 2019.
Holbert or his attorney were not immediately available Thursday for a request for comment on the allegations.