Several streets will be closed this weekend for two big events.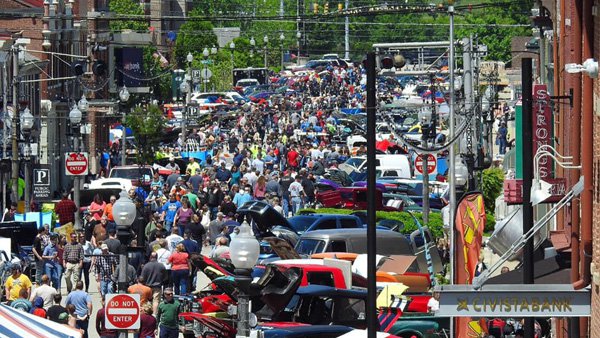 (Lawrenceburg, Ind.) - The City of Lawrenceburg has announced street closures for two events that will go on this weekend.
The Annual Community Picnic happens Saturday, May 1 from noon to 3:00 p.m. in the Civic Park.
During the event the following roads will be closed between 8:00 a.m. and 5:00 p.m.:
E. High Street between the Eagle Country 99.3 alley to the alley between Short Street and Elm Street.
Short Street between New Street to William Street.
Parking access to the Ivy Tech parking garage will be located at E. High Street and Elm Street.
The 5th Annual Cruisin' to a Cure for ALS Car Show takes place Sunday, May 2 and will require different street closures.
Starting at 11:00 p.m. Saturday, no parking will be permitting along the car show route, which includes:
Walnut Street between Todd Lane to High Street.
West High Street to the Dearborn County Jail.
East High Street to the east side of Civic Park.
Vehicles remaining in the car show route as of 6:00 a.m. Sunday are subject to towing. Parking garage access will be located at E. High Street and Elm Street.
Following the car show, streets will reopen at 6:00 p.m.
For more information, visit www.thinklawrenceburg.com.
Cruisin' to a Cure Car Show Route