Brittany Hammond went missing in December 2018 and hasn't been seen or heard of since.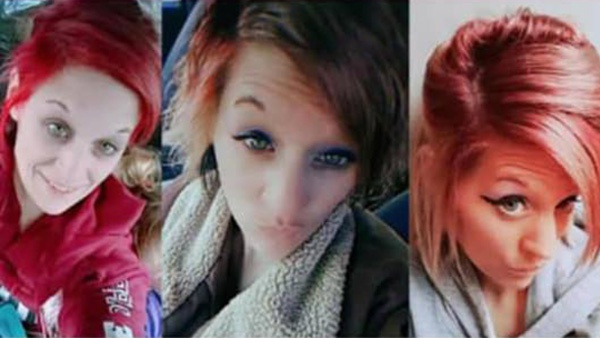 Brittany Hammond, of Patriot, Indiana, vanished in December 2018. The investigation into her disappearance is ongoing. Photos provided.
(Patriot, Ind.) – More than seven months after she disappeared, Brittany Hammond remains missing.
The single mother of five was last seen leaving her home in Patriot in Switzerland County on December 12 or 13, 2018. She was on her way to the grocery store.
Hammond, 30, has not been seen or heard of since then.
Still, fearing the worst, Hammond's family remains hopeful that she will one day return home.
On August 3, a candlelight vigil will be held for Hammond at the North State Road boat dock in Patriot at 8:30 p.m.. The public is invited to attend.
The candlelight vigil location is also the spot that anyone with information about Hammond's disappearance can leave a tip in the tip box.
Switzerland County Sheriff Brian Morton said in April that his office continues to work diligently on the case with Indiana State Police. To date, well over 1,000 hours and more than 20 search warrants have been put into it, according to Sheriff Morton.
RELATED STORIES:
Family Frustrated With Lack Of Developments In Brittany Hammond Disappearance Case
Family Raising Reward Money For Missing Mother's Return
Police Still Investigating Switzerland County Woman's Disappearance