Brittany Hammonds, of Patriot, Indiana, has been missing since December 12, 2018.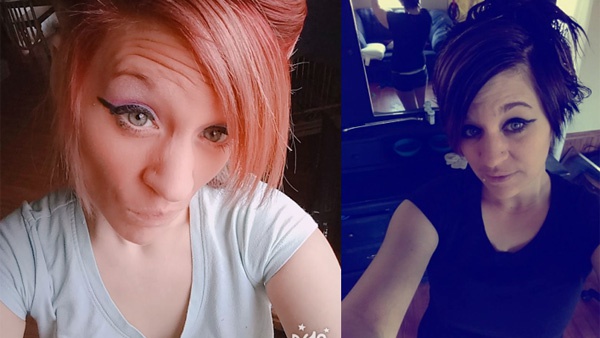 Brittany M. Hammond has been missing since December 12, 2018. Photos provided.
(Patriot, Ind.) – The family of Brittany Hammonds is pleading for help in locating the missing single mother of five.
We've told you before about Hammonds' disappearance. The Patriot resident was last seen or heard from on December 12 or 13, 2018 after leaving home to go to the store. She never returned.
Brittany is originally from the Cleves area. Her brother-in-law, Jesse Riley, says her phone has been turned off since the night she vanished.
"We are driving to Switzerland County at least every other day. We post fliers and ask around. Everything we can do to get the word out," says Riley.
The Switzerland County Sheriff's Department is investigating Hammonds' disappearance. Last week, the department said investigators were unsure if she is missing on her own volition or if foul play may be involved. Riley says authorities have been searching along the Ohio River and woods in Switzerland County.
Riley says the family has set up a GoFundMe.com page to raise money for a reward for information which could help bring her home.
"We don't know what else to do so we created this GoFundMe to try to raise some money for whoever has information on her whereabouts," Jesse says.
"Somebody out there somewhere knows where she is."
If you know anything about Brittany Hammonds' disappearance, call the Switzerland County Sheriff's Office Detective Joe Spilman at (812) 427-3636.
RELATED STORIES:
Police Still Investigating Switzerland County Woman's Disappearance