Attendees will enjoy live music, a grill out, and much more!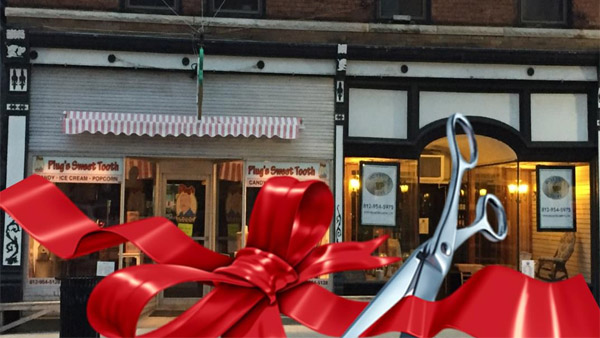 Plug's Sweet Tooth and Uncle Steel's Brews will be part of the celebration. Photo by Main Street Aurora.
(Aurora, Ind.) – Community members are invited to a celebration in downtown Aurora.
Main Street Aurora will host an anniversary celebration for Plug's Sweet Tooth, Second Time Around and Krypto's Comix on Saturday, May 1 from 10:00 a.m. to 5:00 p.m.
There will also be a ribbon cutting ceremony at Uncle Steel's Brews at 1:00 p.m.
Attendees will also enjoy live music, a community grill out, popcorn and cookies, specials, and gifts for kids, in addition to an appearance by Wonder Woman.