The position was vacated by Mark Pierson on July 5.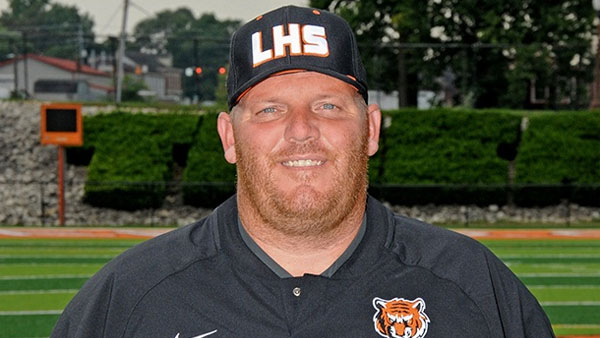 Ryan Knigga. File photo.
(Lawrenceburg, Ind.) - Lawrenceburg High School's new athletic director is a Tiger through and through.
The Lawrenceburg Community School Board accepted the recommendation to hire Ryan Knigga as the next athletic director at Monday night's meeting. Knigga replaces Mark Pierson, who resigned from the position on July 5.
Pierson had been the athletic director since 2018 when he took over for then AD Joe Vogelgesang.
"I'm excited about the opportunity," said Knigga. "I'm excited to work with the student-athletes that our teams have. Hopefully be able to impact all programs. I'm also looking forward to working with our community and generating excitement around our athletic department, and hopefully continue to build on the success our department has had."
Knigga, a lifetime Tiger, was recently inducted into the LHS Athletic Hall of Fame. He was an All-State football players and also started in baseball and basketball in the 90's.
"It's something I've always envisioned myself doing. I love athletics, I love kids, and I just think its a way for me to impact more kids daily, not only in our school but through athletics as well."
Currently, Knigga is entering his 11th season as varsity football head coach. He plans to continue to coach while fulfilling his AD duties.
"Selfishly I would like to get through the next four years with my son becoming a freshman. It's something we will monitor year to year. I'm very thankful that the administration and the school board is allowing me to do that, but it is something that will be evaluated year by year, and hopefully we can be good on both fronts and continue to do that and impact the kids not only on the football field but in the high school as the athletic director."
Over the last 10 seasons, the Tigers have gone 88-33 capturing five sectional championships. In 2016, Coach K led the Tigers to their first State Championship appearance since 1985.
@LawrenceburgCSC would like to congratulate Ryan Knigga as the new @LHSLCSC Athletic Director. The corporation wishes him great success in his new position. Go Tigers! #LawrenceburgLegacy pic.twitter.com/DSRoGJJPAL

— Karl Galey (@galeykarl) July 26, 2021