Experienced Physician, Dr. Grime, will join the local practice to serve Lawrenceburg and surrounding communities.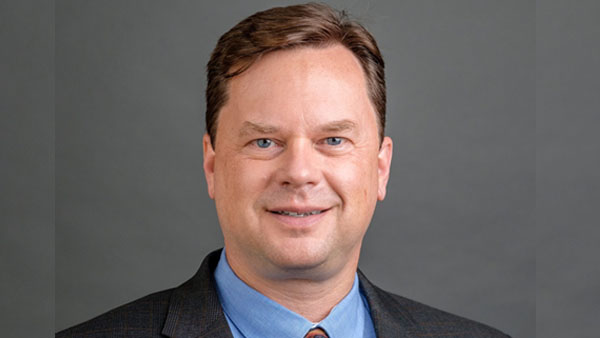 (undated) - Beacon Orthopaedics & Sports Medicine is pleased to announce it has hired a new team member serving Lawrenceburg and surrounding communities. Todd E. Grime, MD, is a board-certified physician who specializes in primary care sports medicine. So he brings just the right experience and is therefore a great fit for the local Beacon Orthopaedics team.
"My areas of expertise include the non-surgical evaluation and treatment of sports-related injuries," said Dr. Grime. "I also work hard with athletes to prevent injuries before they happen." From sprains and strains of weekend warriors to providing sideline support for local high school football teams, Dr. Grime will see patients himself for treatment and prevention and/or refer them to Beacon colleagues for surgery, if needed. This broad range of prevention and treatment options shows off Beacon's full spectrum of care – purposefully concerted efforts to keep patients healthy, avoiding injury or (if unfortunately injured) guiding them through to full recovery and return to normal physical activities.
After graduating from Medical College of Ohio (University of Toledo) and serving a residency at Barberton Citizens Hospital, Dr. Grime completed a fellowship for Primary Care Sports Medicine at the University of Kentucky and served as team physician for USA Boxing. "After almost two decades of experience in nonsurgical treatments and athletic injury prevention," said Grime, "I bring a unique perspective to treating my patients, working to avoid surgery if possible." That perspective is also informed by his extensive background as a team physician for professional indoor lacrosse, college, and high school level sports as well as serving on the medical staff for NHL games. Now, local patients will reap enormous benefits.
Beyond supporting organized sports teams and organizations, Dr. Grime previously provided treatment for ski traumas in Buffalo, NY for 11 years. Since Perfect North Slopes ski area is nearby, he wants the local community to know that he welcomes the chance to be the "go to" medical resource for people injured while skiing. "I want my patients to stay strong and healthy and to help them recuperate if they get hurt in a fall," said Grime.
Rounding out this resume is his team doctor roles for competitive dance troupes and at taekwondo events. Dr. Grime also has notable accomplishments in research and publications – more than 14 findings presented since 2001. His publications range from amino acid supplements, to common issues he sees in sports medicine, and why ACL injuries occur in female athletes. Personally, Dr. Grime enjoys spending time with his wife and two adult sons outside of work. He likes biking, hiking, cooking, and getting involved in his local community. Dr. Grime specifically sees patients at Beacon's Lawrenceburg, Batesville, Fairfield and Beacon West locations.
In addition, all nine Beacon locations are seeing patients. Striving to ensure patient and staff health, Beacon offers Telehealth Video Visits and when seeing patients in person, they are using all approved safety protocols, including temperature checks, masks, hand sanitizing.
Providing a safe environment to diagnose and recommend the next steps for any injury is always the right thing to do. If you need to talk with a medical professional about knee pain, please visit www.beaconortho.com or call 513-354-3700 to schedule an appointment.