Colonel Andy Gordon will celebrate 33 years of military service on July 15.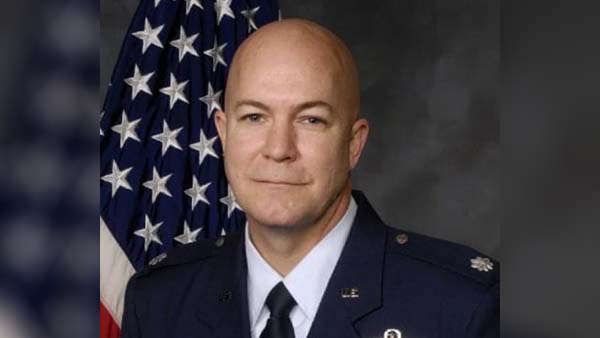 Colonel Andy Gordon. Photo provided.
(Dillsboro, Ind.) - Colonel Andy Gordon will be celebrating his 33 years in military service on Friday, July 15, 2022 at Heritage Point, Dillsboro.
The celebration will begin at 11:00 am.
Gordon is the son of Albert and Rosalie Gordon of Dillsboro. He attended Dillsboro and South Dearborn High Schools and graduated from Purdue University in West Lafayette, IN. He was sworn into the Air Force on the 17th of November, 1988 and completed officer's training school at Lackland AFB in San Antonio, TX.
After completing flight training at Mather AFB, Sacramento, California, he was assigned to the 41st Tactical Airlift Squadron at Pope AFB, North Carolina. He flew over 80 missions during Desert Shield/Desert Storm and was awarded his first air medal for the famous "left hook", moving the 82st Air Borne Division north, landing on highway strips during the initial invasion of Iraq.
Gordon has been a member of the special operations community since 1992 flying C-130's. He served as the Chief Air Liaison Officer (ALO) for the 75th Ranger Regiment and Special Mission Planner while at Air Force Special Operations Command (AFSOC) Hurlburt Field, FL. At Joint Special Operations Command (JSOC) in Ft Bragg, NC, he was recognized by the Secretary of Defense with the Defense Meritorious Service Medal for his work with foreign governments. He became a member of the North Carolina Air National Guard's (NCANG) 118th Air Support Operations Squadron (ASOS) in 2002, serving as an ALO and Joint Terminal Attack Controller (JTAC) working with special operations and conventional forces.
He was called up to help plan the initial invasion of Iraq and was deployed five times. During his command of a Joint Squadron of Air Force, Marine and Navy JTACs in Ramadi Iraq, it was called the most dangerous place on earth at that time, in 2005-06. In 2009, Gordon deployed to south Baghdad and worked with the Iraqi government on security and nation building efforts. In 2018, Colonel Gordon deployed to Afghanistan and worked with host government Special Forces to destroy the Taliban leadership network.
His last deployment was 2019-2020, as the director of operations for all the JTACs in Iraq/Syria/Kuwait. He directed air to ground forces responding to the Turkish and Russian incursion into Kurdish and the response to Iran's launch of Theater Ballistic Missiles at US and allied bases in Iraq. Col. Gordon commanded the 118th ASOS, the most decorated ground combat unit in the ANG, for five years and retired as the Deputy Commander of the 145th Combat Operations Group (COG).
He has been a flight instructor and evaluator, flying over 150 combat missions in Iraq, Bosnia-Herzegovina, Haiti, Somalia and central Africa, he also had over 50 ground engagements in Iraq. He deployed 14 times since joining the USAF. His decorations include The Defense Meritorious Service Medal and three Bronze Stars (one with a V for Valor), multiple Air Medals, Joint Achievement and Aerial Achievement Medals as well as 19 other medals and decorations.
He's a lifetime member of the VFW, the TACP Association, USSCOM and JSOC Alumni Foundation and actively supports numerous veterans groups. He has five children and seven grandchildren. Col. Gordon officially retired from the ANG on 01 Feb 2022.