2019 brought tragedy, justice, career changes, controversy and weird weather.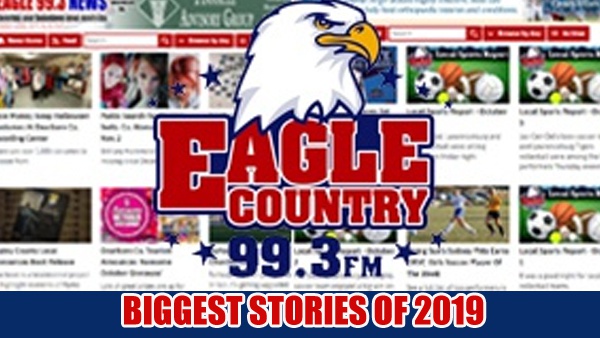 Now that 2019 is ending, it's time to reflect on the biggest events of 2019.
Eagle Country 99.3 News is recapping the biggest news stories of 2019. The top 10 local news stories of the year are based on each story's magnitude, how long it remained in the headlines and the amount of views the story received.
Stories in 2019 were written by Mike Perleberg, Travis Thayer and Katie McLaughlin.
The top stories are ranked in no order.
$1.3 Million Utility Pole Causes Problems In Lawrenceburg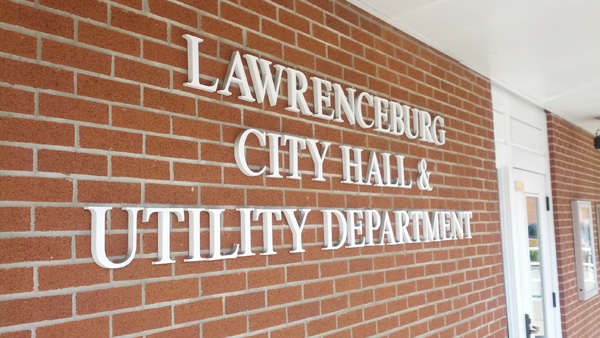 Moving one utility pole caused many heated discussions at Lawrenceburg City Council meetings for the last 6 months of 2019.
There was no surprise when a proposal to move a utility pole on Fourth and Front Street came about. Semi-trucks were continually running into the pole, which led to many problems. However, the surprise arose when an invoice of $1.33 million came across the desk of the city from Lawrenceburg Municipal Utilities.
A dramatic increase from an agreement of $400,000 to a bill over $1 million for the project had the council questioning LMU and their spending. While debating to pay or not to pay, the rate payers of Lawrenceburg wanted to know if they would be thrown under to bus to get this bill paid.
Since August, the Lawrenceburg Common Council has struggled to come to an agreement to pay this bill. Tensions between councilmen led to a contentious latter half of 2019, which led to this issue no choice but to fall over to the 2020 year. With new councilmen taking their roles in January, community members hope to see a decision be met at the beginning of 2020.
Kreimer's Bier Haus Catches Fire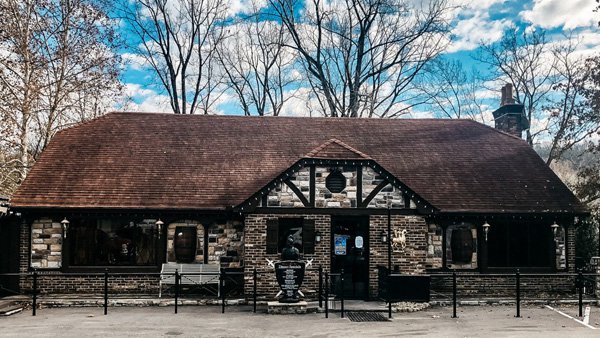 For nearly six months, folks in Eagle Country went without the delicious schnitzel at Kreimer's Bier Haus.
The popular restaurant on State Route 128 between Cleves and Miamitown went up in flames on January 15.
It was determined that the fire started in the kitchen and spread throughout the restaurant, leaving owner Mark Kreimer no choice but to close up shop.
Thankfully, no one was injured in the blaze but it was going to take months to reopen, leaving several people without a job. Whitewater Crossing, a church right down the street from the restaurant, sprung into action hosting a fundraising event. All proceeds went towards helping with repair and remodeling.
Kreimer's Bier Haus reopened in June, much to the delight of its loyal patrons.
Eagle Country 99.3's Bob Shannon Passes Away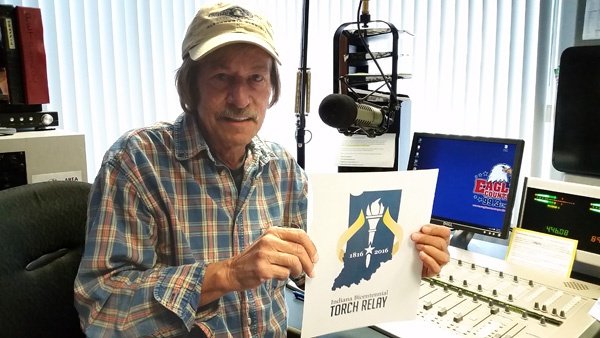 Bob Shannon was laughing anytime he turned his microphone on. He was also the sweetest man alive.
2019 started in a tragic way when Bob died on New Year's Day at his home in Hogan Township, following a battle against lung cancer.
Bob was 70.
"We lost a much-loved family member," says Eagle Country 99.3 general manager Melissa Murphy. "Bob will be missed every day. He always brought a smile to our faces when he walked in the door. Bob was as good as they come. Our hearts go out to Judy and his family."
Not only did Eagle Country 99.3 lose a beloved member of it family, but the community lost a dependable voice that they had trusted for nearly 40 years.
For all of his years of service to the community, Bob was chosen to be an honorary torchbearer during the State of Indiana's bicentennial torch relay through Dearborn County in 2016.
Cody Booth, Margie Thompson Sentenced For Aurora Double Murder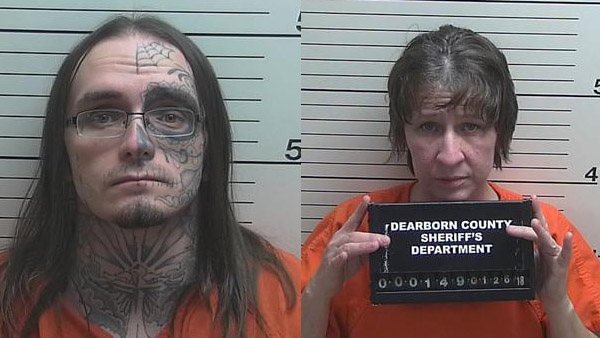 Walter Bryant, Jr. was a decorated Vietnam War veteran who led a life honoring his country, family and community. His daughter, Faith Craig, loved her dog, shopping for antiques, and going on girls' trips with friends.
Both were murdered in the Douglas Drive home they shared in Aurora in January of 2018.
Justice was finally served in 2019, when Cody Booth and Margie Thompson were both sentenced for their roles in the murders.
Booth, the grandson of Bryant and son of Craig, pleaded guilty on September 26. The co-defendant Margie Thompson was sentenced for her role in the murders on March 26. She was sentenced to 95 years behind bars.
Crash Claims Life Of East Central Football Star, Thomas More Recruit
He was a star football player with a bright future, who was lost far too soon.
East Central High School senior Brett Fox was killed in a State Road wreck in the area of Whitaker Lane on February 21.
Fox's pickup truck struck a patch of ice before overturning off the roadway and striking a tree and utility pole.
The 18-year-old was a star lineman and linebacker on the Trojans football team for three seasons. Known as "Big Bad Brett" for the way he played the game, Fox was committed to play football at Thomas More University in northern Kentucky.
"Brett was one of the best young men I have ever had the pleasure of working with," said Trojans head coach Jake Meiners. "He was an Academic All-State player and a team captain who just signed to play college football at Thomas More. More than that though, Brett was our emotional leader and always looked to help out the younger players. I will always remember the smile that Brett had on his face no matter the circumstances and how he guided his younger brother though life. Brett represented everything that we preach in our program. Our team and school are grieving right now. We are asking that people pray for his parents, his brother, and his family."
Police Standoff In Bright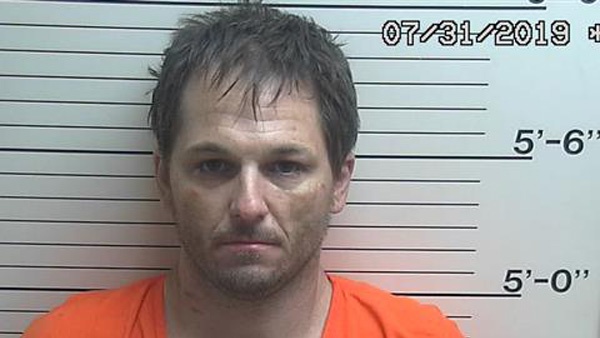 It took more than 18 hours for a police standoff in Bright to end.
Multiple law enforcement agencies responded to a home on Banberry Drive near Stateline Road on July 31. 911 calls indicated a man had fired shots and was barricaded inside a home's bathroom.
That man turned out to be Nicholas A. Gregory, 37, of West Harrison. Gregory and a woman he had been dating had a verbal and physical altercation at a residence on St. Peters Road in Franklin County.
According to court documents, Gregory threatened to shoot a goat if the woman left the home with her mother. Gregory eventually followed the women to the Banberry Drive home where he allegedly pointed a firearm toward the woman's father and other family members.
Gregory eventually gave himself up and was taken into custody. He is charged with Burglary with a Deadly Weapon (level 2 felony). Bond was set at $1.5 million cash and $500,000 surety. Gregory faces 30 years behind bars.
Police ID Skeletal Remains As Missing Lawrenceburg Man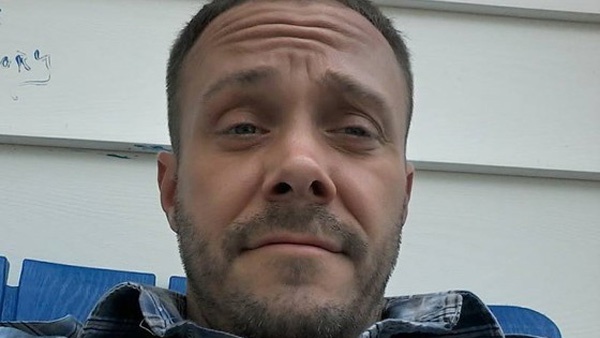 Joshua Batchelor went missing over two years ago but authorities kept searching for the Lawrenceburg man for much of 2019.
On October 13, human skeletal remains were found in a wooded area in Lawrenceburg. Through dental records, it was determined the remains belong to Joshua Batchelor. Batchelor first went missing in May of 2017 after a visit to his grandmother's home on Front Street.
"Batchelor did not tell anyone who he was leaving with or where he was going. He also has not had contact with his family since he left the home," said ISP Sgt. Stephen Wheeles.
Indiana State Police have not released a cause of Batchelor's death.
South Dearborn School Bus Crash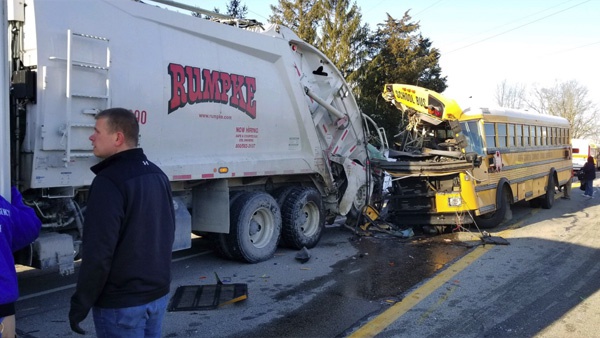 It was the morning of March 6 when a South Dearborn Community School bus collided into the back of a Rumpke garbage truck along State Road 350.
Twenty-two students were on the bus at the time of the crash. Those students were between 6th and 11th grades. Seventeen were transported to Highpoint Health for non-life-threatening injuries.
The school bus driver, Raymond W. Nies, 64, of Moores Hill, sustained serious injuries. He was sent to UC Medical Center for treatment. Brian Rumke, who was standing outside of his vehicle, was struck by debris and sustained non-life-threatening injuries.
Indiana State Police determined that Nies was blinded by the rising sun and driving too fast before rear-ending the garbage truck.
Rising Sun Police Chief David Hewitt Dies Following Crash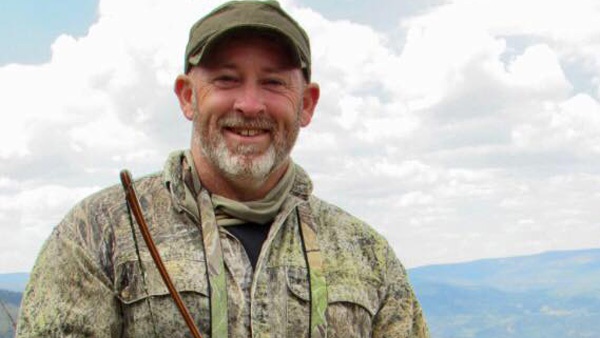 Rising Sun Chief of Police David Hewitt will be remembered as a loyal and dedicated father, husband, hunter, and public servant.
Hewitt died following a single vehicle crash on State Road 56 not far from his home in Switzerland County on Wednesday, February 13. He was on his way from his wife's horse farm to the Rising Sun Police Department to start another day protecting the city where he served as a police officer since 1998.
"We lost an important part of our city way too early," then-Mayor Brent Bascom said. "Thank you for being the leader our community deserved."
Hewitt and friend Kenney Davenport are board members of the Compton Traditional Bowhunters Club. Davenport related a story of how he and David would swap text messages as they hunted. When a friend sent a photo of a deer coming into range, David would text back "Send it!"
"'Send it' means to take the shot," said family friend Kenny Davenport. "Take the risk to lead. Tell someone how you feel about them. Tell the truth no matter what. Just take it with whatever you got. Take whatever gift God gave you and send it back into the universe. 'Send it' is simple, poignant, good advice from my friend and it is how he lived his life."
Mike Perleberg Leaves Eagle Country 99.3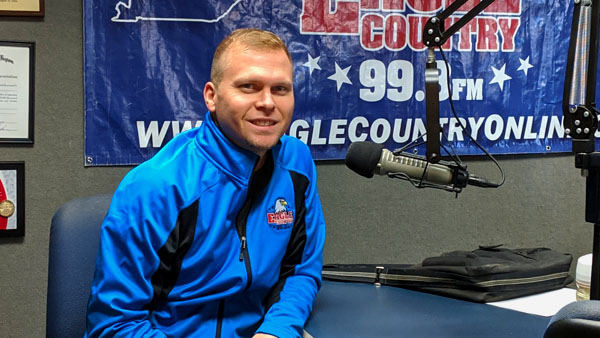 After more than 13 years at Eagle Country 99.3, Mike Perleberg's final day reporting and anchoring the local news came on September 27.
Good or bad, when listeners turned on their radio or went online, Mike developed a reputation for telling it like it is.
He is responsible for many of the biggest stories of 2019.
Mike has also provided excellent play-by-play skills calling some of the biggest high school basketball and football games over the past 13 years, including three state championship football games. One of which was won by the East Central Trojans in 2017.
Even though Mike has moved on to his new job as One Dearborn's Director of Marketing and Community Projects, he continues to be a sports broadcaster at Eagle Country 99.3
Armed Robbery Initially Reported As Active Shooter Situation In Lawrenceburg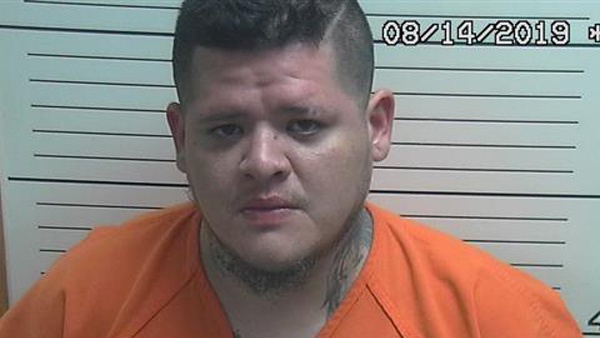 A woman accused of robbing Concepts Gentleman's Club was initially reported as an active shooter situation in Lawrenceburg.
Francisca Vazquez, also known as Francisco Vazquez, was charged in August with Robbery with a Deadly Weapon (level 3 felony), Attempted Kidnapping (level 3 felony), Criminal Confinement with a Deadly Weapon (level 3 felony), Intimidation (level 5 felony), Pointing a Firearm (level 6 felony), and Resisting Law Enforcement (level 6 felony).
According to Dearborn-Ohio County Prosecutor Lynn Deddens, Vazquez brandished a gun inside the strip club and fired multiple shots on August 14. Vazquez allegedly held multiple people at gunpoint during the robbery.
She fled the scene but was captured a short time later.
Vazquez is set for a jury trial in Dearborn County Court on January 13.
Other major 2019 news stories worthy of a mention:
State Road 101 Extension Proposed To Ohio Co. Commissioners
High Temps, Dry Weather Causes Lengthy Burn Ban
Mollaun Gets Four More Years; Drury Replaces Longest-Serving Aurora Mayor
$22 Million In Upgrades Planned At Lawrenceburg Schools
Former Bengal Adam Jones Arrested At Rising Star Casino