After years of discussion and deliberation, could a final decision be looming?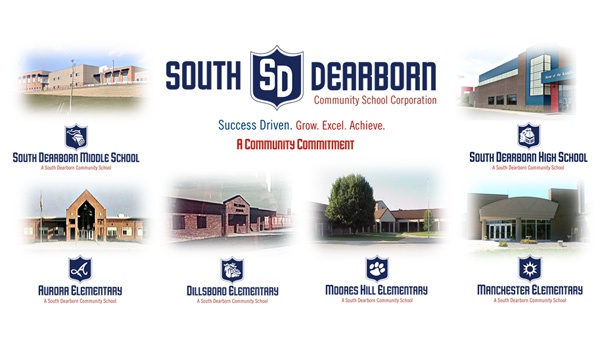 (Moores Hill, Ind.) - With declining enrollment in the South Dearborn Community School Corporation over the past several years, Superintendent Eric Lows is proposing a plan to deal with those issues during the 2020-2021 academic school year.
For quite some time, discussions have been had to close Moores Hill Elementary. Within the school district, Moores Hill has the fewest number of students at 142. That number is only 30 percent of the building capacity.
Lows says it is costing at least $250,000 per year to continue operating Moores Hill at a loss.
But passionate community members have questioned if closing the elementary school is best option for the school corporation.
Lows believes its time to revisit the issue with the school board. His recommendation is to close Moores Hill Elementary School.
"I stated and it is reflected in the minutes that the recommendation of myself and the central office staff is to close Moores Hill for the 2020-21 school year. This is the same recommendation that Dr. Mehrle made in 2015 and the recommendation of several outside consultants who have reviewed our situation," Lows tells Eagle Country 99.3.
An official recommendation will be brought to the board at their next scheduled meeting on January 21st at 6:30 PM at the Central Office. This will be the first time that Lows will seek a vote from the board.
If the majority of the board votes to remove it from the agenda, the action on the recommendation is subject to change.
If the board doesn't move forward to close Moores Hill Elementary, past options to reduce expenditures include making further budget cuts, asking voters to approve a referendum to increase property taxes for the purpose of funding educational needs, or aggressively recruiting students and sustaining enrollment to get more per pupil funding.
RELATED STORIES:
South Dearborn School Board Advertises $28.8M 2020 Budget
SD School Board Discusses Facility Improvements Amid Enrollment Issues
School Board Work Session Becomes Larger Discussion On South Dearborn's Future
Taxpayers' Efforts Successfully Stop SDHS Improvements, For Now
LETTER: City Of Aurora Seeks Transparency In South Dearborn HS Building Project
South Dearborn Board Won't Close School... Yet
Passionate Moores Hill Residents Come Out To Fight Possible School Closure