UPDATE: A Hebron man is facing several charges following an early morning crash which resulted in one person's death and injuries to two others.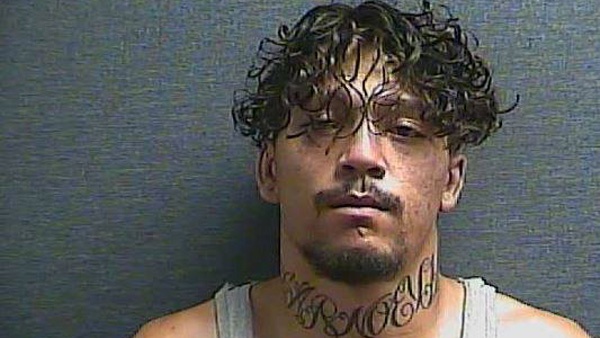 Anthony Yeager. Photo by Boone County Sheriff's Office.
Update published at 11:55 a.m.:
A man is in jail after a deadly crash claimed one person's life and injured two others Monday morning, July 8 in Burlington.
It was about 3:18 a.m. when Boone County deputies responded to the crash on the 2000 block of Bluestem Drive, just off Camp Ernst Road for a Chevy Malibu wrecked into the backyard of a residence, according to a sheriff's office news release.
Deputies determined the car driven by Anthony Yeager, 22, of Hebron, was speeding about 20 MPH over the speed limit on Camp Ernst Road when the vehicle went off the road, struck a tree and traveled through two front yards, a woodline and a fence before coming to a rest in the yard.
One passenger was killed in the wreck. Two other passengers were transported to Cincinnati Children's Hospital – one with minor injuries and the other with serious but not life-threatening injuries. The victims' identities have not been released.
Yeager is now in the Boone County Jail facing charges of OVI, Manslaughter, Assault, Possession of Paraphernalia, Criminal Mischief, and Operating on a Suspended or Revoked License.
The crash kept Camp Ernst Road shut down for about six hours Monday morning, not reopening the normally busy road until around 9:00 a.m.
The ongoing crash investigation is being conducted by the Boone County Accident Reconstruction Unit and the Kenton County Police Accident Reconstruction Unit.
Original story published at 6:50 a.m.:
(Burlington, Ky.) - Emergency crews in Boone County are working the scene of a fatal crash Monday morning.
The deadly wreck was reported just after 3:00 a.m. on the 6700 block of Camp Ernst Road, just north of Pleasant Valley Road.
One person was reportedly killed and two others were rushed to area hospitals. No names have been released.
Camp Ernest Road is currently closed.