Our condolences to the Lester family.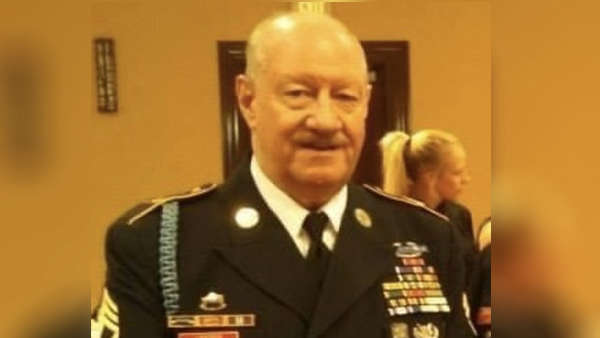 Fred Lester. Photo provided.
(Aurora, Ind.) – Community members are mourning the loss of an Aurora City Councilman and decorated U.S. Army Veteran.
Fred Lester passed away on Monday.
Lester, an Aurora native, graduated from Aurora High School in 1969. Following his graduation, Lester went on to serve in the United States Army.
He was wounded in action in Vietnam and was awarded the Purple Heart. He also earned the Combat Infantryman's Badge, National Defense Service Medal, Vietnam Campaign Medal, Vietnam Service Medal, Army Good Conduct Medal, Vietnamese Gallantry Cross, Army Commendation Medal with "V" for Valor, Bronze Star with "V" for Valor, Air Medal, Marksmanship Badge for M-14, Sharpshooter Badge for M-16, and a Presidential Unit Citation.
Post military, Lester was the longtime Commander of the Southeastern Indiana Vietnam Veterans of America, Lary D. Fogle Chapter 71.
He also served as a past commander of the VFW, member of the Purple Heart Society, past commander of the Disabled American Veterans (DAV) Chapter 75, member of the Aurora American Legion Post 231, KWVA Chapter 4, a proud Mentor for the Veterans Treatment Court serving under Judge Jonathan Cleary and was presently serving on Aurora City Council.
In recent memory, Lester played a big role in acquiring the Huey Helicopter that will soon be displayed at Lesko Park. A special dedication will take place in 2022.
Some other great work he did was coordinating many programs that community members enjoy each year, such as the Veterans Day program at the Dearborn County Courthouse, Memorial Day program at River View Cemetery in Aurora, and ensuring the VVA Chapter 71 Color Guard led the Aurora Farmers Fair Parade each year.
"Fred had so many outstanding qualities and was so dedicated and will be missed by the many friends he had," said PG Gentrup.
Gentrup added that Lester was going to receive a Purple Heart Plaque on Sunday at the annual Vietnam Veterans dinner to pay tribute to his many years of dedication to Chapter 71.
"Thank you for being the man you were and for showing us what true Patriotism looks like," said Gentrup. "May God Bless this Combat Wounded Warrior, his family and the United States of America."
Visitation and funeral services have yet to be announced. Eagle Country 99.3 will update the story when the information becomes available.