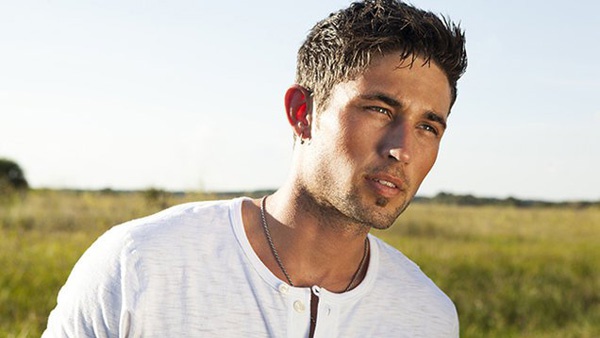 Michael Ray's tour will wind through the U.S., Europe, Australia, and Canada.
(Undated) -- Michael Ray is going on tour, and it includes stops in three different continents.
The Nineteen Tour kicks off February 21st in Washington, D.C. It includes stops in the U.K. and Australia.
Tickets are on sale now.
Michael Ray's 2019 Nineteen Tour Dates:
Feb. 21 – Washington, D.C @ The 9:30 Club
Feb. 22 – Jordan, N.Y. @ Kegs Canal Side Indoor
Feb. 23 – Mt. Laurel, N.J. @ Prospectors
Feb. 28 – Rosemont, Ill. @ Joe's Live
March 1 – Indianapolis, Ind. @ 8 Seconds Saloon
March 2 – Rootstown, Ohio @ The Dusty Armadillo
March 8 – Glasgow, U.K.@ C2C: The SSE Hydro
March 9 – London, U.K. @ C2C: The O2
March 10 – London, U.K. @ C2C: The O2
March 14 – Brisbane, Australia @ CMC Rocks 2019
March15 – Brisbane, Australia @ CMC Rocks 2019
March 16 – Brisbane, Australia @ CMC Rocks 2019
March 17 – Brisbane, Australia @ CMC Rocks 2019
March 24 – Navarre, Fla. @ Juana Pagodas and Sailors' Grill
March 30 – New Port Richey, Fla. @ Chasco Fiesta 2019: Sims Park Ampitheatre
April 10 – Casper, Wy. @ Casper Events Center
April 11 – Loveland, Co. @ Budweiser Events Center
April 14 – Fort Lauderdale, Fla. @ Rock the Ocean's Tortuga Music Festival 2019
April 24 – San Jose, Calif. @ Club Rodeo
April 27 – Indio, Calif. @ Stagecoach
June 13 – Three Fork, Mont. @ Headwaters Country Jam
June 14 – Mack, Colo. @ Country Jam
June 16 – Peoria, Ill. @ Tailgate N' Tallboys
June 21 – Manhattan, Kan. @ Country Stampede
July 12 – Rhinelander, Wis. @ Hodag Country Festival
July 18 – Twin Lake, Wis. @ Country Thunder
July 21 – Brooklyn, N.Y. @ Faster Horses Festival
Aug. 1 – McMinnville, Ore. @ Yamhill County Fair
Aug. 4 – Lake Cowichan, BC., Canada @ Sunfest Country Music Festival