A recent VIN check led to the discovery that a small box trailer was reported stolen in 2002.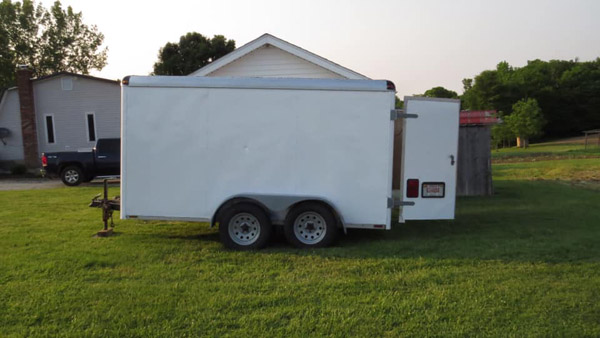 Photo by Ohio County Sheriff's Office
(Ohio County, Ind.) - A trailer stolen from an Ohio County owner 17 years ago has been recovered.
Now, police are hoping to find the thief.
The Ohio County Sheriff's Office posted on Facebook Tuesday that the white box trailer was stolen from a residence at Holmes Hill Road and Old State Road 56 in June of 2002.
Then this month, a new owner attempted to register the trailer with the Ripley County Sheriff's Office checking its VIN number. Sure enough, the trailer came up stolen.
The Ohio County Sheriff's Office has reopened the case. They are asking anybody with information to come forward. Call the sheriff's office at (812) 438-3636.