The school board work session starts at 5:30 p.m. at South Dearborn Middle School.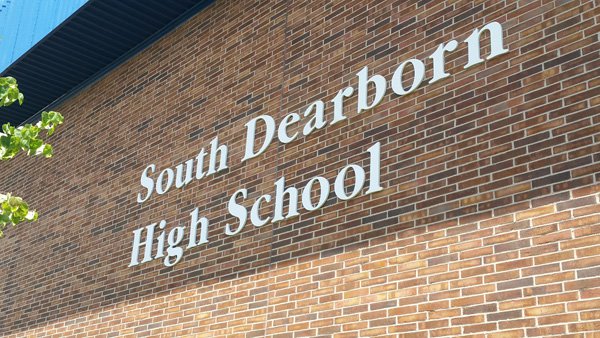 File photo
(Aurora, Ind.) – The South Dearborn Community Schools Corporation Board of Trustees will continue the discussion on the school district's declining enrollment Tuesday.
An advisory committee has been investigating the enrollment trend in the school district and possible solutions to address it. A public work session of the school board and committee starts at 5:30 p.m. Tuesday, May 14 at South Dearborn Middle School in Aurora.
Superintendent Eric Lows says there will be no vote at the meeting.
"The first hour (5:30-6:30) is to allow some of the members of the Advisory Committee to expand on the nine (9) options they developed during their work sessions. The second hour (6:30-7:30) is to allow the board to ask questions to the Advisory Committee on their options or proposals. The last hour is for public comment on the topic of managing our declining enrollment as it relates to facilities and educational programming. Public comment will be limited to 3 (three) minutes per patron," explained Lows.
Last month, the committee laid out options which included closing one or more schools. Some buildings are less than half of student capacity.
Potential facility upgrades to one school which seems certain to remain open, South Dearborn High School, are also being discussed. LIn April, Lows laid out up to $5.17 million in improvements focused on the high school's auditorium, swimming pool area, and football facility.
The high school project could require a property tax increase.
RELATED STORIES:
School Board Work Session Becomes Larger Discussion On South Dearborn's Future
Taxpayers' Efforts Successfully Stop SDHS Improvements, For Now
LETTER: City Of Aurora Seeks Transparency In South Dearborn HS Building Project
South Dearborn Board Won't Close School... Yet
Passionate Moores Hill Residents Come Out To Fight Possible School Closure