Hamilton County deputies interrupted the robbery in progress early Monday morning.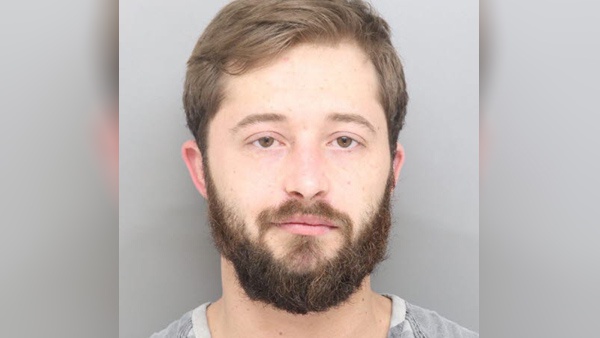 Kyle Hughes. Photo by Hamilton County Sheriff's Office.
(Hamilton County, Oh.) - An accused home invasion robber and the man whose home he broke into both appeared in a Hamilton County courtroom Tuesday.
Kyle Hughes was arrested after the early Monday morning home invasion at the home of Paul Koren on Buffalo Ridge Road near Miamitown. Two accomplices of his managed to escape, but Hughes was arrested after attempting to hide in a basement freezer.
Hughes and two others had allegedly used zip ties to restrict Koren to his bed while they ransacked his home looking for drugs and money.
Police say they later found 45 pounds of marijuana and 34 grams of mushrooms in Koren's home.
According to Local 12, a judge ordered Hughes held on a $750,000 bond for Felonious Assault, Aggravated Robbery, and Kidnapping. He remains held in jail at the Hamilton County Justice Center.
Koren is charged with Drug Trafficking, Drug Possession and Cultivation of Marijuana. He was assigned a $15,000 bond, but has posted it to get out of jail.
RELATED STORIES: