The college-going rate has been on a steady decrease since 2015.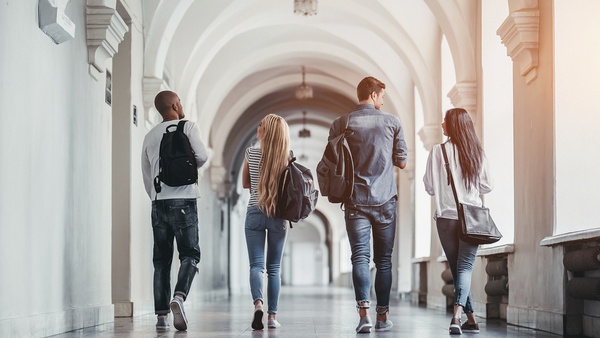 Shutterstock photo.
(Indianapolis, Ind.) – A new report shows fewer Hoosiers are going to college.
According to the Indiana Commissioner for Higher Education, only 59 percent of high schoolers in the Class of 2019 enrolled at the certificate, two-year, and four-year degree levels.
Indiana's college-going rate has been on a steady decline in recent years, dropping six percentage points since 2015.
"We cannot overlook the persistent questioning of the value of higher education as a factor in Indiana's college-going decline," said Indiana Commissioner for Higher Education Teresa Lubbers. "Hoosiers with education beyond high school were less likely to be unemployed in the aftermath of the economic upheaval that took place last year. Our challenge and opportunity must focus on increasing the higher education value proposition to Hoosiers, while ensuring students are ready and able to access it."
The 21st Century Scholars program continues to be bright spot in Indiana. The program's college-going rate improved two percentage points to 88 percent. There are still big gaps in the college-going equity game. Only 35 percent of students from low-income families go to college, while 64 percent of higher-income peers attend college.
The Commission offers the following recommendations to improve college-going rates:
Ensuring Hoosier students find the right educational fit for their goals
Emphasizing supportive programs like the 21st Century Scholars program to help close college-going equity gaps
Providing stronger data for schools, policymakers, students and families
Encouraging transparency at the high school level about where students can earn early college credit and increasing the number of high school students who graduate with the Indiana College Core
Strengthening the educator pipeline
Increasing FAFSA filing rates in Indiana, particularly for low-income students
For more information, visit www.che.in.gov/reports or www.learnmoreindiana.org.