The accident was reported just before 7:00 AM Tuesday.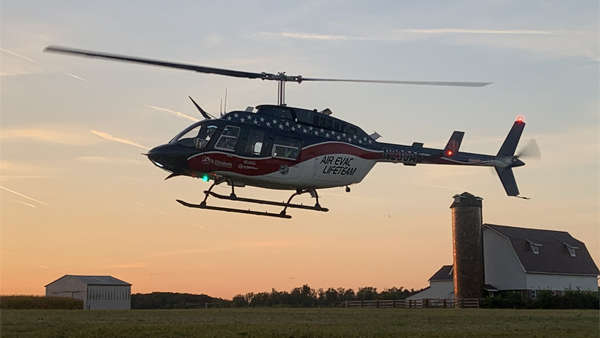 Photo by Friendship Volunteer Fire Department.
(Ripley County, Ind.) – One person was injured this morning in a single vehicle accident in Ripley County.
Friendship Volunteer Fire Department responded to the accident in the 8000 block of State Road 129 around 6:42 a.m.
Upon arrival, first responders located the driver outside of the vehicle. The driver, whose identity was not released, was subsequently airlifted to UC Medical Center in Cincinnati for treatment of unknown injuries.
According to Friendship Volunteer Fire Department, the vehicle left the roadway for unknown reasons and rolled over.
The Ripley County Sheriff's Department and Ripley County EMS assisted at the scene.
The crash remains under investigation.