The law which goes into effect today, includes the use of e-cigarettes.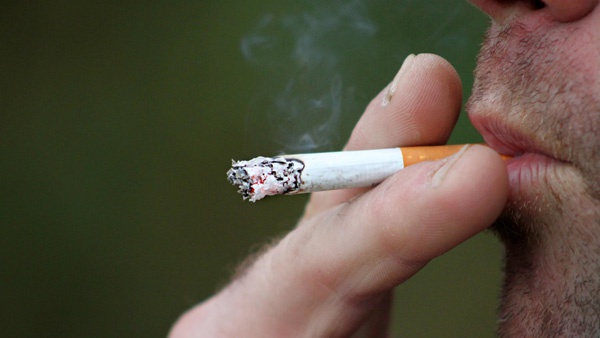 (Columbus, Oh.) – In effort to halt long-term tobacco use, Ohio is changing its legal sales age from 18 to 21.
Tobacco 21 starts today in Ohio.
The policy prohibits the sale of tobacco products to persons under the age of 21. That includes current and future tobacco products and e-cigarettes.
Tobacco retailers and their employees will also be required to verify the age of the purchaser prior to the sale.
Ohio is among 18 states to implement the Tobacco 21 law. That list does not include Indiana or Kentucky, but Indiana Senator Todd Young is among Hoosier legislators that want to see the smoking age increased to 21.
Commercial tobacco use causes nearly half a million deaths annually and has been responsible for 20.8 million premature deaths in the U.S. since the first Surgeon General's report on smoking in 1964.
Tobacco use also leads to more than $300 billion in health care and lost worker productivity costs each year.
John Morris, MD, professor of medicine at the University of Cincinnati, co-director of the UC Cancer Institute's Lung Cancer Program and UC Health oncologist released the following statement:
"Tobacco is a major cause of disease and death in the U.S.; not only is it a cause of lung cancer, but also it can cause heart, kidney and other lung diseases as well. It's unbelievable how many diseases can be attributed to tobacco use. Studies have shown that most people take up smoking in their teens and early 20s, so this new law will decrease the possibility that thousands of people will become smokers and will likely positively impact development of these smoking-related diseases, which is wonderful. Anything that increases the restriction of tobacco sales causes a dramatic drop in smoking rates, so I think we will see less of these diseases in the future, which is a huge benefit for public health as well as the individual."
To learn more at Tobacco 21, visit www.tobacco21.org.
RELATED STORIES: