The two cities worked together to ensure expansive playground sets continue to provide fun for area families.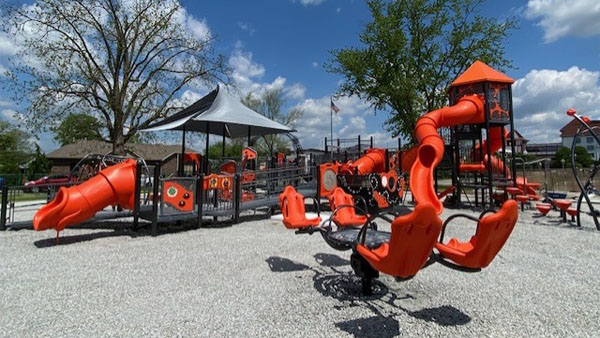 The new Arch Street Park playground is almost finished. Photo by the City of Lawrenceburg.
(Lawrenceburg, Ind.) – The Cities of Lawrenceburg and Aurora are promoting healthy living through municipal collaboration.
In Lawrenceburg, the new Arch Street Park playground is progressing nicely, and should be ready to reopen on June 2.
The playground is partially funded by a GameTime Grant of $190,403. The Arch Street Playground will be a National Demonstration Site, including the 7 Principles of Inclusive Playground Design.
Features include ADA accessible Hybrid Structure, more swings, Shadow Play Tri Runner, RoxAll See Saw, Merry Go Round, Infinity Bowl, and Synthetic Turf.
"Makes you want to be a kid again!" Construction Project Manager Mario Todd exclaimed.
Lawrenceburg Councilman Brett Bondurant described the playground as "pretty awesome!"
City officials will host an Opening Rededication Event at Arch Street Playground on June 2 at 5:30 p.m.
The former Arch Street Park playground equipment will debut this weekend at Aurora City Park. The City of Aurora was responsible for the demo and removal of the structure and the transfer to its new site.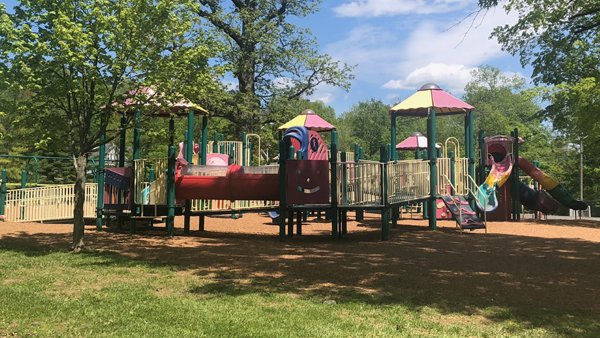 The repurposed Arch Street Park equipment has been installed at Aurora City Park. Photo provided by the City of Aurora.
The Aurora Riverfront Beautification Committee contributed $4,000 to the project ensuring the equipment could be extensively utilized for about $51,000 from the City of Aurora.
A ribbon cutting ceremony will be held at Aurora City Park on Saturday at 11:00 a.m. ahead of the city's latest 'Fill the Pool' fundraising event.
RELATED STORIES
Car Wash, Playground Opening Highlight Fill The Pool Fundraiser In Aurora
Arch Street Park Improvements Discussed At This Week's Council Meeting