Good or bad, four new members of Lawrenceburg city council wasted no time in making an impact.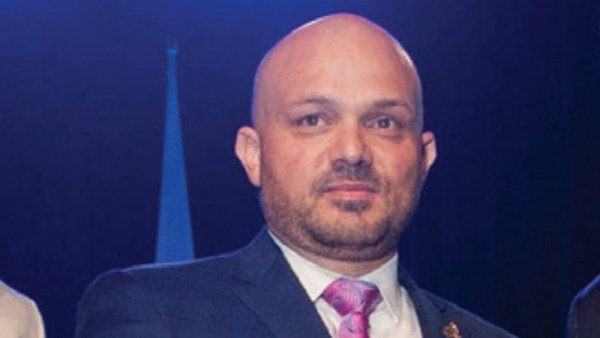 (Lawrenceburg, Ind.) - After months of bickering, finger pointing and allegations, actions are speaking louder than words.
A special work session took place Thursday with one item of business. To review the employee status and determination of Lawrenceburg Municipal Utilities director Olin Clawson.
Just a day after being sworn in to city council, new members Brett Bondurant, Justin Noppert, Thomas Rowlett, Sr., Lenny Fryman, along with longtime councilman Tony Abbott, voted to relieve Olin Clawson as LMU director.
"I'll make the motion but I'm going to say one thing first," said councilman Tony Abbott. "I'm not doing this in spite of Mr. Clawson. I'm doing this strictly because I believe our utility department should go in a different direction."
Abbott then motioned "to separate from the current utility director without cause pursuant to his contract and place him on 60-day paid administrative leave during that notice period."
The remaining four council members voted in favor of the motion.
The special session adjourned and no one was made available for comment, including Clawson, who was not present.
A firestorm between Clawson and Lawrenceburg leaders became public in September after the city was handed a $1.3 million bill for a job to relocate a lone utility pole at the corner of Fourth and Front streets that had been struck multiple times by semi-trucks.
The city discussed a project to widen the turn and relocate utilities on that particular street corner. At the time, city engineer Mike Clark refused to take the lead and put it out for bid by a private company, so LMU was asked and agreed to take on the project.
An application for an Indiana Community Crossings grant to help pay for the work estimated the cost at $180,000 – which led to lots of raised eyebrows when LMU submitted the invoice for nearly $1.33 million for the project in August.
This is not the only allegation of unapproved spending LMU and Clawson have faced. Spending on a large event tent has been questioned by members of council and the Lawrenceburg Utility Service Board, which oversees LMU.
Council members have also seen recent financial analysis of LMU that found the electric utility's cash balance was more than $10 million at the start of 2018, but by this past July 31 that balance had fallen to just $688,000.
Clawson has remained adamant that LMU was only doing work it was asked to do by Mayor Kelly Mollaun and the city engineer.
Moving forward, it's unknown who will head up LMU. An interim utility director was not named at Thursday's special session.
RELATED STORIES:
UPDATE: Lawrenceburg City Council Settles $1 Million LMU Payment
$1.3M Utility Pole Project Explained; City, LMU Appear Ready To Settle It At $1M
Election Opponent, LMU Director & Former Councilman Question L'burg Mayor's Sewer Pump Purchase
LMU Tent, Financial Allegations Break Down Into War Of Words