Today is the start of the second highway safety traffic enforcement campaign.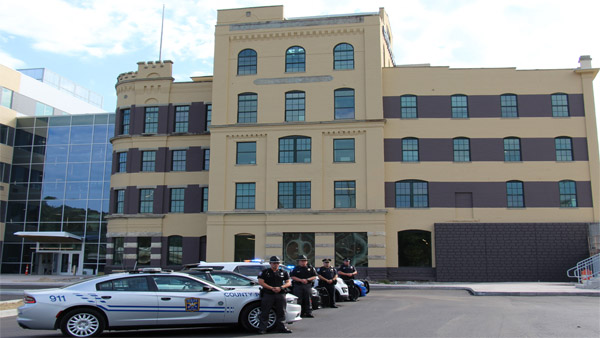 (Erlanger, Ky.) - Police officers from Covington, Erlanger, Fort Mitchell, Kentucky State Police, Commercial Vehicle Enforcement, and Kenton County Police Departments are back for another campaign, Operation Crash Reduction, with the National Highway Traffic Safety Administration.
With Columbus Day weekend approaching, the partnering agencies would like to remind motorists the importance of seat belt use and other safe driving practices.
The campaign will run Friday, October 11 through Monday, October 14th.
During the duration of Operation Crash Reduction, law enforcement will run a "high-visibility" campaign, which will include pulling over and ticketing drivers/passengers caught unbuckled.
I-75 Corridor in Kenton County (Interstate 75 from the I-275 interchange in Erlanger to the Ohio River in Covington) will be patrolled all weekend.
Citations for various traffic offenses, including speeding, lane restriction violations, not wearing a seatbelt, failure to move over for an emergency vehicle, reckless driving, tailgating (following too close), distracted driving (texting or looking at a cell phone), improper equipment, suspended driver's license, no insurance, and more will be issued throughout the weekend.
Agencies will continue their blitz issuing citations during commercial vehicle inspections, from 8 AM – 8 PM on Monday, October 14th.
Officers patrolling the interstate this weekend will receive overtime pay, with the I-75 Corridor Grant will be providing this pay.
NHTSA's Fatality Analysis Reporting System (FARS) tells Eagle Country, "from 2013-2017, there were 859 fatal crashes in Region 3 (Kentucky is in Region 3) between October 1-15. This is the highest number of fatal crashes for the first 15 days of any month from 2013-2017."
In 2017, Columbus Day was the second deadliest holiday, just behind Independence Day, for this region.