The General Assembly has been called for a Special Legislative Session that begins Monday.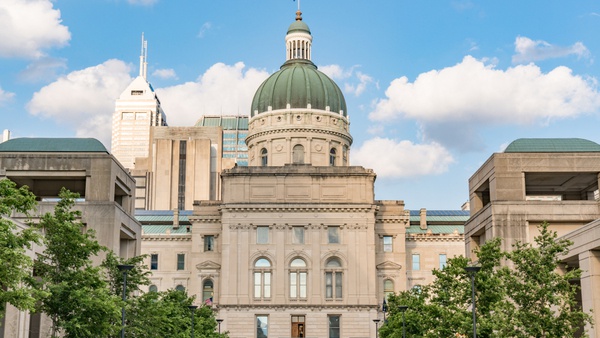 Shutterstock photo.
INDIANPOLIS – Indiana lawmakers have introduced legislation that would ban abortion.
Last month, the U.S. Supreme Court overturned Roe v. Wade by a 6-3 decision. The ruling gives individual states the power to set their own abortion laws, ending the nearly 50-year-old right.
On Wednesday, Indiana's largely Republican Senate proposed a bill that bans abortion except when the life of the mother is at risk and in cases of rape, incest, and fetal anomaly.
Governor Eric Holcomb has called a special legislative session that is scheduled to begin on Monday. Press Secretary Erin Murphy offered the following statement on behalf of the governor.
"When the General Assembly convenes next week, the more formal and public process begins. Governor Eric Holcomb will continue with his discussions with legislative leadership and members about the multiple issues before Hoosiers today, including the best way to return hard-earned tax dollars to Hoosiers in a timely, meaningful way."
If the bill is passed, the abortion ban would go into effect on September 1, 2022.
RELATED STORIES
Indiana Governor Releases Statement on Overruling of Roe v. Wade
Gov. Holcomb: Let's Not Wait to Return a Billion Dollars to Hoosier Taxpayers