See a full list of vendors here.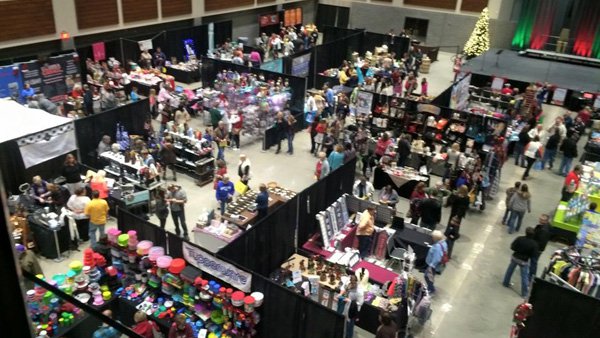 (Lawrenceburg, Ind.) – We can't guarantee you'll get all your holiday shopping done in one place, but Lawrenceburg is a good place to start.
The Holiday Shopping Expo returns to the Lawrenceburg Event Center Friday, November 18 through Sunday, November 20.
The event will feature artisans, crafters, boutiques, home décor, specialty stores and more.
Other festivities include wine tasting, pictures with Santa and live entertainment.
Admission is $7.
Children 12 and under get in for free.
The Holiday Shopping Expo schedule is listed below.
Friday, November 18 from 2:00-8:00 PM
Saturday, November 19 from 10:00 AM-7:00 PM
Sunday, November 20 from 11:00 AM-4:00 PM