The governor applauded the IHSAA for the gender policy they have had in place for over a decade.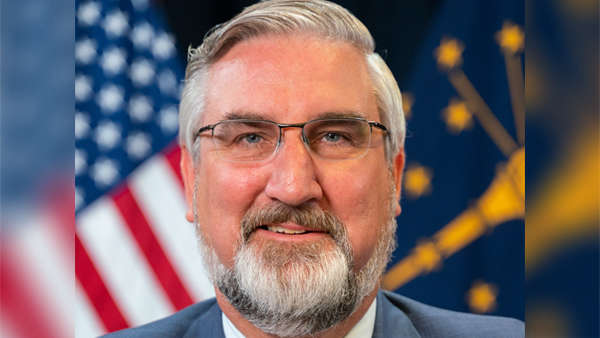 INDIANAPOLIS – A bill that would have banned transgender athletes from competing in girls' sports has been vetoed.
Governor Holcomb made the decision to veto House Enrolled Act 1041 on Monday.
The bill would have prohibited a male, based on the student's biological sex at birth, from participating on an athletic team or sport designated as being a female. Additionally, the bill would establish and maintain grievance procedures or protest procedures, while establishing a civil action for violations.
How local State Senators and State Representatives voted:
State Senator Jeff Raatz (R-Richmond): Yes
State Senator Chip Perfect (R-Lawrenceburg): No
State Senator Jean Leising (R-Oldenburg): Yes
State Rep. Randy Frye (R-Greensburg): Yes
State Rep. Randy Lyness (R-West Harrison): Yes
State Rep. Cindy Ziemke (R-Batesville): No
"If it is the goal of HEA 1041 to provide clarity and one consistent state policy regarding the fairness in K-12 sports in Indiana, for me this current bill falls short," Holcomb wrote in a letter to Speaker Todd Huston.
Holcomb added that the bill presumes there is an existing problem regarding transgender athletes in K-12 sports in Indiana that requires further state government intervention.
"I am heartened by the IHSAA which has done an admirable job to help maintain fairness and consistency in all sports," said Holcomb. "Nowhere in the testimony on this legislation was a critique leveled against their model on how to govern this and other complex matters."
The IHSAA already has a gender policy in place.
According to the governor, not a single case of a male seeking to participate on a female team has completed the process established by the IHSAA's decade-old policy.
Speaker Huston says HEA1041 veto override vote will occur on May 24 during technical corrections day.
Mike Schmuhl, Chairman of the Indiana Democratic Party issued the following statement:
"The moment the Indiana High School Athletic Association admitted there was no unfair advantage occurring in women's sports, it became clear House Bill 1041 was more about fulfilling a made up culture war than actually creating a better future for Hoosier children. Indiana Republicans even admitted their goal was more about abiding by national politics than solving today's problems facing kids - and it's why they partnered with a national hate group to pass House Bill 1041.
It's encouraging to see Governor Eric Holcomb tell his party that their culture wars have crossed the line. Signing House Bill 1041 into law would have put the lives of our children in jeopardy. However, this unnecessary debate has set a tone with kids that being transgender means something is wrong with them. It must be said that nothing is wrong and being transgender is exactly how God created you and is exactly who you are born to be. Indiana Democrats value and will advocate for the state's transgender community, because they have a place in our state and future just as everyone else."