Liddle will formally kick off his campaign at an event on January 26.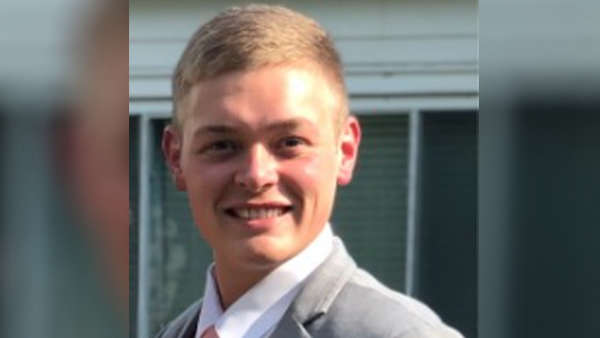 Dylan Liddle. Photo provided.
(Lawrenceburg, Ind.) – Dylan Liddle has announced his bid for Lawrenceburg City Council.
The Lawrenceburg native will formally kick off his campaign with an event at Proof 124 on Thursday, January 26 at 6:00 p.m.
Jennifer McCormick, former Superintendent of Public Instruction, will serve as the keynote speaker.
Liddle, 22, was born and raised in District 2.
He received his bachelor's degree in Criminal Justice from Ball State University and an associate's degree in Legal Studies at Ivy Tech.
His experience includes serving as the Dearborn County Democratic Party Chairman, Secretary of the Lawrenceburg Planning Commission, Chair of the Board of Zoning Appeals, and Secretary of Indiana's Ninth Congressional District Democratic Party.
Liddle's campaign will focus on six key issues, which includes jobs, unions, education, childcare, housing, and addiction/recovery.