Greater Cincinnati Water Works is putting dye in the river to observe its flow dynamics.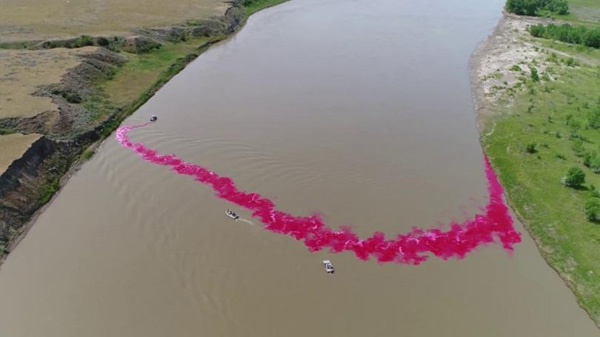 USGS photo.
(Cincinnati, Oh.) - The Ohio River will turn red next week in the name of science.
Greater Cincinnati Water Works and other agencies will put red dye in the river at the Combs-Hehl Bridge in Cincinnati. The idea is to better understand the flow dynamics of the river.
"This study will be done in cooperation with the Ohio River Valley Water Sanitation Commission (ORSANCO) and Northern Kentucky Water District (NKWD) and will provide valuable information and data, enabling these organizations to more effectively respond to spills or other contamination events in the river," according to GCWW.
The dye will be released three times over a two- or three- day period starting October 22. The testing was initially set to be conducted this week, but has been delayed by high water levels on the river.
The dye is safe for people and fish and should not be mistaken for a spill or contamination, the water utility says.