Convicted murder Andrew Conley is seeking a revision of his sentence which would give him the possibility of parole.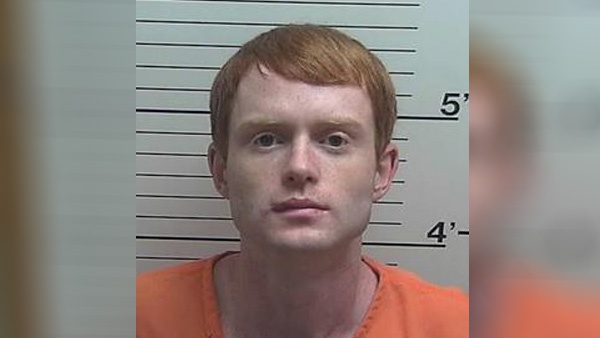 Andrew Conley. Photo by Dearborn County Sheriff's Department.
(Rising Sun, Ind.) - Convicted murderer Andrew Conley will be back in a courtroom in Rising Sun this week.
Conley, who is now 26, was 18 when he was sentenced to life in prison without parole after pleading guilty in 2010 for the 2009 murder of his 10-year-old little brother, Conner Conley, at their home in Rising Sun.
The southeastern Indiana murder made national headlines not only because of its horrific nature, but because Conley told detectives he had a craving to kill and had been a fan of the cable television show Dexter. After walking into the Rising Sun Police Department to inform police that he murdered his brother, Conley never denied the killing.
Conley is seeking a revision of his sentence which would give him the possibility of parole.
Last week during the multi-day post-conviction relief hearing, his mother, Bridgit Conley testified. She had asked for the maximum punishment, life without parole during the original guilty plea and sentencing in 2010.
But she has had a change of heart. Last week, she told Judge James D. Humphrey her living son does not deserve a life sentence.
Conley's former defense attorneys, John Watson and Gary Sorge, also testified. Part of Conley's appeal for a new sentence is that he had ineffective counsel advise him he could not receive a life without parole sentence if he pleaded guilty to the murder.
"I did not think there was any benefit of going to trial and arguing his guilty or innocence," Watson testified, adding that going to trial would have jettisoned any argument Conley had about remorse for the murder.
Deputy Prosecutor Joe Kisor told the court Conley's primary argument today is that his attorneys did not let him plead guilty sooner.
Watson, who now works as a deputy prosecutor with the Dearborn-Ohio County Prosecutor's Office, said that he believed pleading guilty was Conley's best chance at avoiding a life without parole sentence.
More testimony from expert and lay witnesses will take place in the Ohio County Circuit courtroom Monday. The hearing could continue through Tuesday.
Conley is being represented in court by attorneys Kathleen Jan Cleary and Deidre Eltzroth. They have focused on whether Conley's mental health should have been more of a consideration before he pleaded guilty to avoid trial.
Prosecutors say more evidence could be submitted to the court following the week-long hearing.
Dearborn-Ohio County Prosecutor Lynn Deddens said it may not be until January or later before Humphrey, the same judge who sentenced Conley nearly a decade ago, returns a decision to uphold or revise his sentence.
RELATED STORIES:
Convicted Murderer Andrew Conley Returns To Rising Sun For Court Hearing
Andrew Conley Seeks New Sentence For 2009 Murder Of 10-Year-Old Brother