In 2009, Andrew Conley shook the small town to its core when he murdered his 10-year-old brother.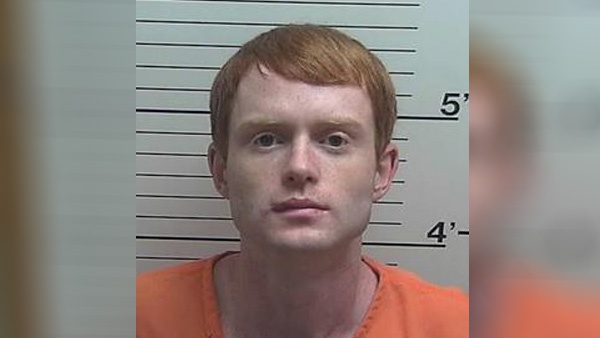 Andrew Conley. Photo by Dearborn County Sheriff's Department.
(Rising Sun, Ind.) – For the first time since his 2010 conviction, murderer Andrew Conley will be back in a southeastern Indiana courtroom Tuesday.
Now 26-years-old, Conley was 17 when he murdered his 10-year-old little brother, Conner Conley, in their Rising Sun home in 2009. Andrew strangled his sibling, then dumped his body near the city park.
Conley was sentenced to life in prison without parole in Ohio County Circuit Court in 2010.
Conley and his attorney first filed a petition for post-conviction relief in 2013. More than five years later, the request will finally get a court hearing.
On Monday, Conley was transported back to southeastern Indiana. He is being held at the Dearborn County Law Enforcement Center.
Although she initially vouched for the life sentence nearly a decade ago, Conley's mother, Bridget Conley, is now asking that he be allowed to walk free someday. His attorneys also argue that his right to effective legal counsel were violated when he entered a guilty plea to murder just as his jury trial was to begin in October.
The court proceedings are expected to take several days at the Ohio County Courthouse. The court docket has the hearing scheduled to last through December 18.
Conley's mother and psychologists are among those expected to testify.
RELATED STORIES:
Andrew Conley Seeks New Sentence For 2009 Murder Of 10-Year-Old Brother